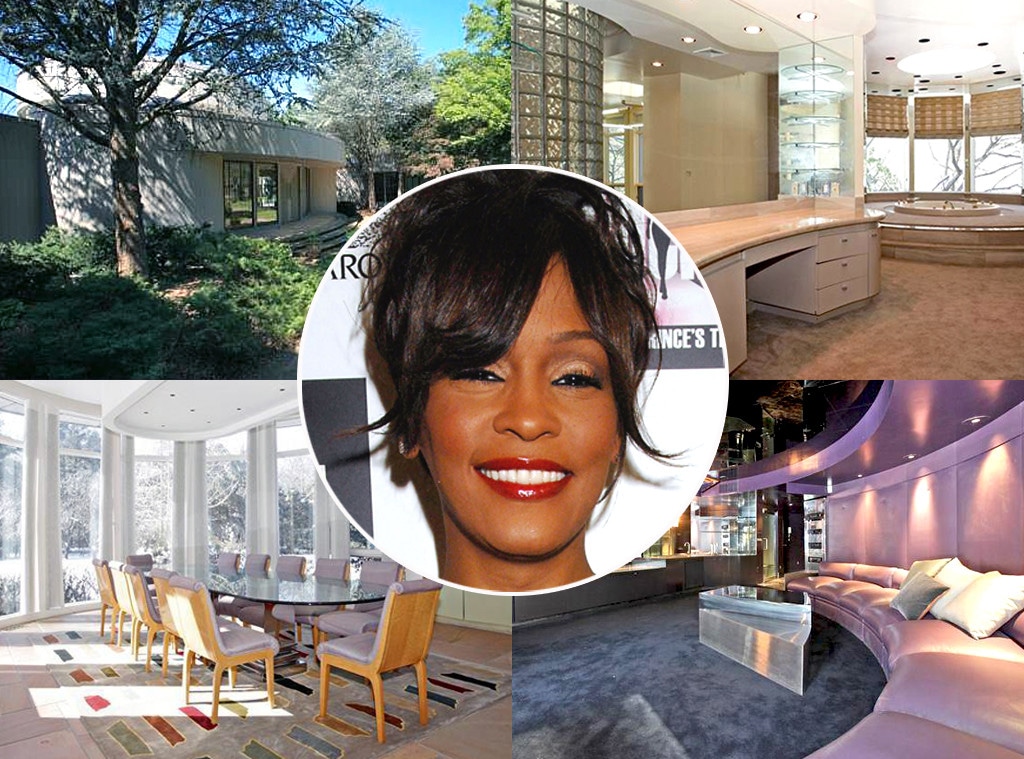 Richard Young/startraksphoto.com/Trulia
Sold! Late iconic singer Whitney Houston's former New Jersey home, the site of her wedding to Bobby Brown, was recently been bought by a fan for $1.5 million.
The 12,561-square-foot mansion was built in 1992, state tax records show. That year, the buyer, a 33-year-old emergency care doctor and real estate investor named Matthew Krauthamer, was in elementary school and Houston was enjoying international success thanks to her biggest hit, a cover of "I Will Always Love You," from The Bodyguard.
"I'm very conscious of preserving what she created there," Krauthamer, who described himself as a "big fan" of Houston, told NJ.com last week, days before Zillow reported on June 2, 2014, about his purchase of the mansion. "She had a lot of love and treated people very well. Her house was her family. Some of them lived there and some of them stayed there."
Houston and Brown tied the knot at the posh home in July 1992. The two divorced in 2006. Their turbulent relationship was chronicled on the Bravo reality show Being Bobby Brown. Parts of it were filmed at the house.
The five-acre, ranch-style, contemporary curved property contains five bedroom, six bathrooms, skylights, wall-length windows, a recording studio, domed skylights, lush lawns, a swimming pool, a sauna and a hot tub, according to property listings, including Trulia.com.
The mansion was built to resemble Terminal C at New Jersey's Newark Liberty International Airport, Stew Bitterman, who commissioned the house, told NJ.com.
Houston's home was put on the market several times over the years, before and after her shocking death at age 48 in 2012, and was acquired by an investment company in late January for $999,900 before Krauthamer purchased it. Houston had also once owned an adjacent property. Her neighbors remembered her as being "sweet" and "friendly," according to New Jersey newspaper The Daily Record.
"There were lots of workmen renovating her house for close to a year after she moved in." Claire Kaplan, the singer's next-door neighbor, told the outlet. "To thank us for putting up with that, she sent us all red roses."