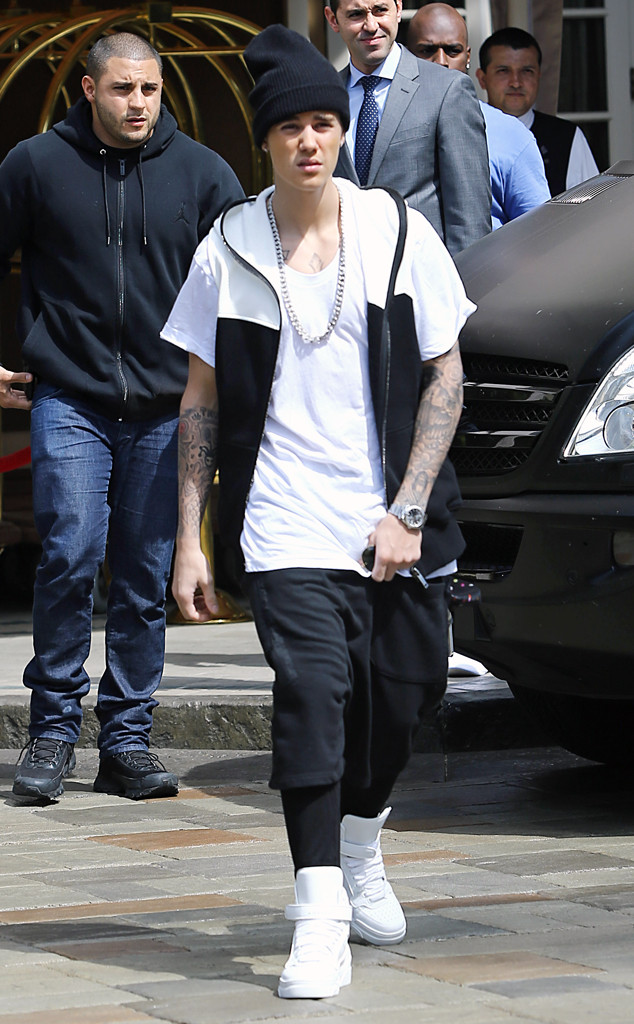 Hayk/Splash News
Once again, y'all, Justin Bieber is very sorry.
A second racist video from years back emerged yesterday, this time showing a 14-year-old Bieber repeatedly using the N-word and joking about joining the KKK. But shortly after this shocking clip leaked online, the Biebs issued yet another heartfelt apology.
"Facing my mistakes from years ago has been one of the hardest things I've ever dealt with," he said in a statement released to E! News. "But I feel now that I need to take responsibility for those mistakes and not let them linger."