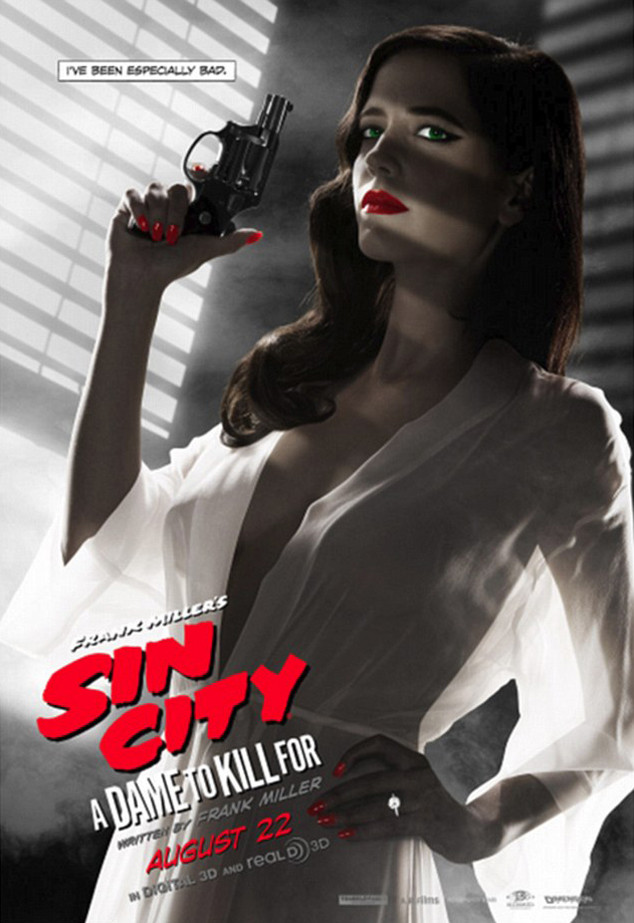 Dimension Films
Eva Green's sultry stare is no longer competing quite as much for attention.
The teaser poster for Sin City: A Dame to Kill For featuring the French beauty has been touched up a bit in response to an outcry over the original version, featuring Green from the torso on up wearing a sheer robe that exposed the outline of her breasts—and perhaps a bit more of her right breast in particular.
She was also wielding a small pistol, her blood-red nails and lips being the only pops of color on the film-noir-style poster aside from the movie's title.
Too racy! decried the Motion Picture Association of America.