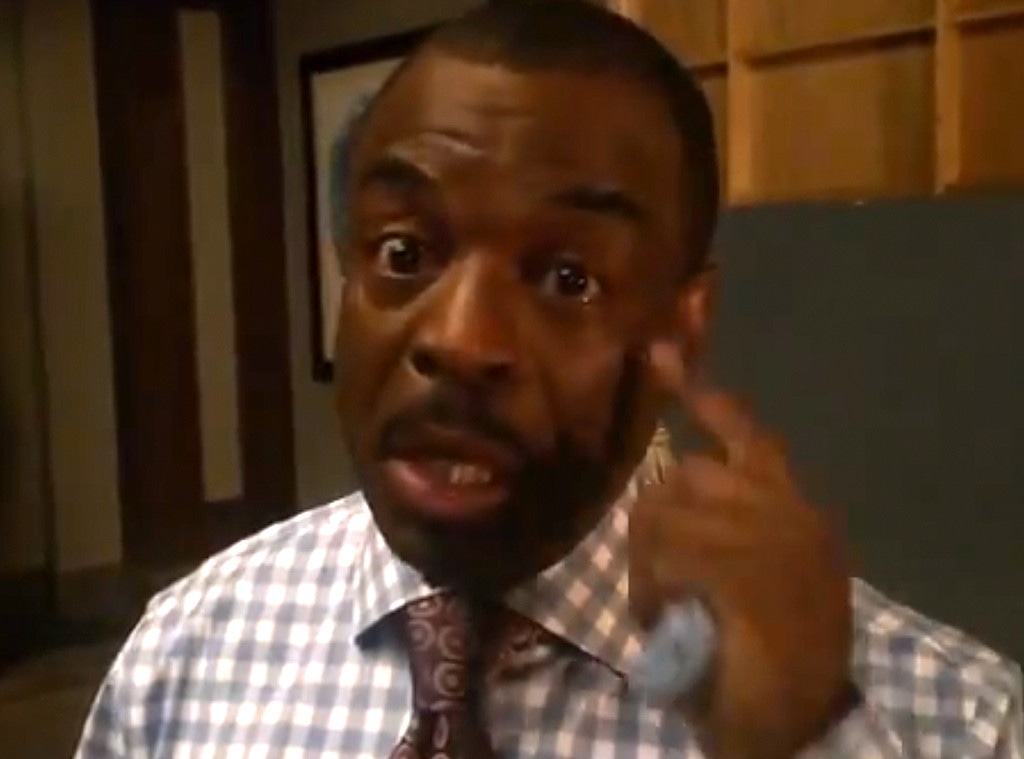 YouTube
LeVar Burton is poking fun at his revitalized children's show Reading Rainbow!
In a hilarious new Funny or Die video, Burton parodies the show's signature theme song. "Butterfly in the sky/ I can go twice as high," sings a lady as children are shown reading. "Take a look/ It's in a book/ A reading rainbow."
Soon enough, things get ugly when Burton turns evil after gaining so much knowledge he gets drunk on power.
"I can do anything/ Because I read a book/ I can literally do anything," she sings. "I'll become a god/ Because I read a book/ My power grows like no one knows/ I'm mad with power."
"No one should have power like this," Burton says after he's shown literally holding the universe in his hands.
"I must stop anyone from having reading power/ Take a look/ There's no more books," the tune goes on.
"What have I become?" Burton asks himself.
Watch the hilarious clip for yourself to see how it ends!