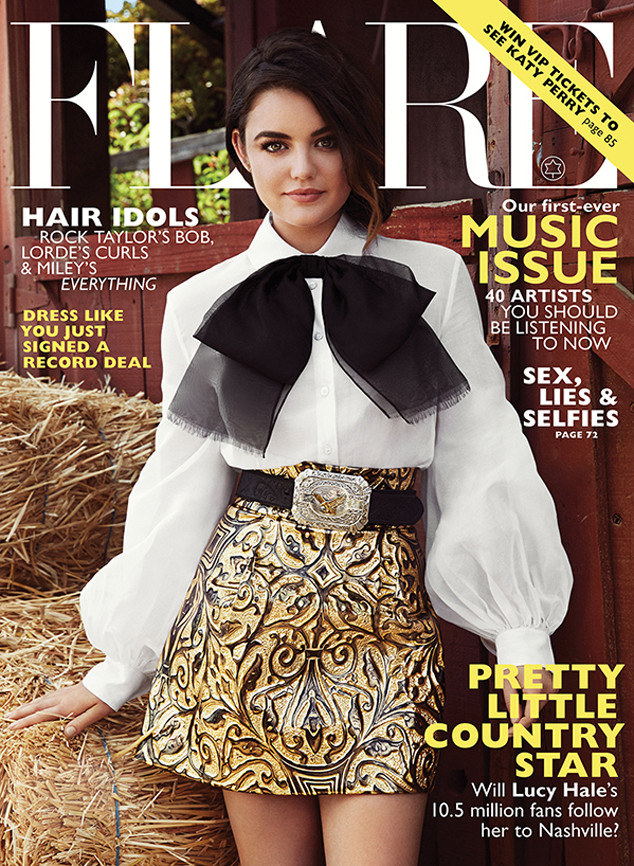 Jason Kim/FLARE
It's been a busy week for Lucy Hale and we're only at the midway point!
It all began with the highly anticipated 100th episode of Pretty Little Liar and then the actress-singer went into high gear when she dropped her debut country album Road Between. And now, she's tackling the print-world as the latest cover girl of Flare magazine.
The Memphis-native channeled her country roots with a cowgirl-inspired look on the Canadian magazine's cover, wearing a Michael Kors blouse with an oversized bowtie paired with a molten Dolce & Gabbana skirt. And come on, no country-chic look would be complete without a giant silver belt buckle to pull it all together.