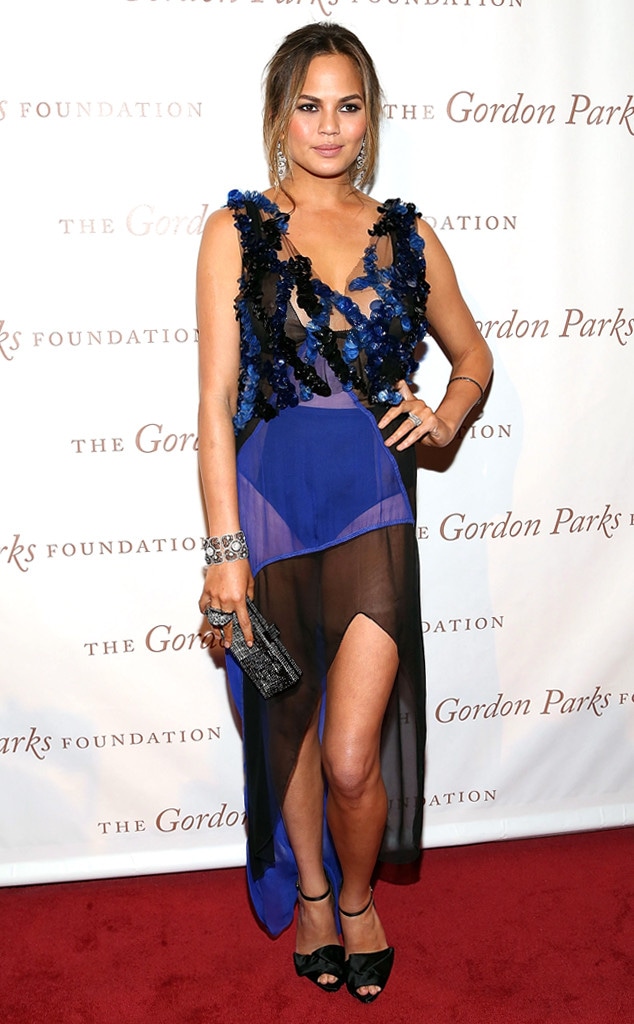 Monica Schipper/Getty Images
Ladies and gentlemen, it is with great sadness that we report that Chrissy Teigen—international supermodel, Sports Illustrated cover girl, and the woman who got John Legend to marry her—looks bad. Real bad.
And we're not just talking a less than fashionable dress. The brunette bombshell is rocking panties so big our nanny would turn her nose up, and they're highlighted by what looks like a kids art project gone terribly wrong.
We're surprised that something so...deconstructed (which is the nice way of saying messy) could come out of the house of Vera Wang. The sequined strips up top look like leftover fabric from a Michael's craft store binge. If we had to guess, we'd say the bottom is two old scarves sewn together on the fly. And while peek-a-boo panties are a common trend, this big, black set are far from sexy.
So it turns out a gorgeous face and perfect body can't, in fact, pull off absolutely any look. We feel much better.