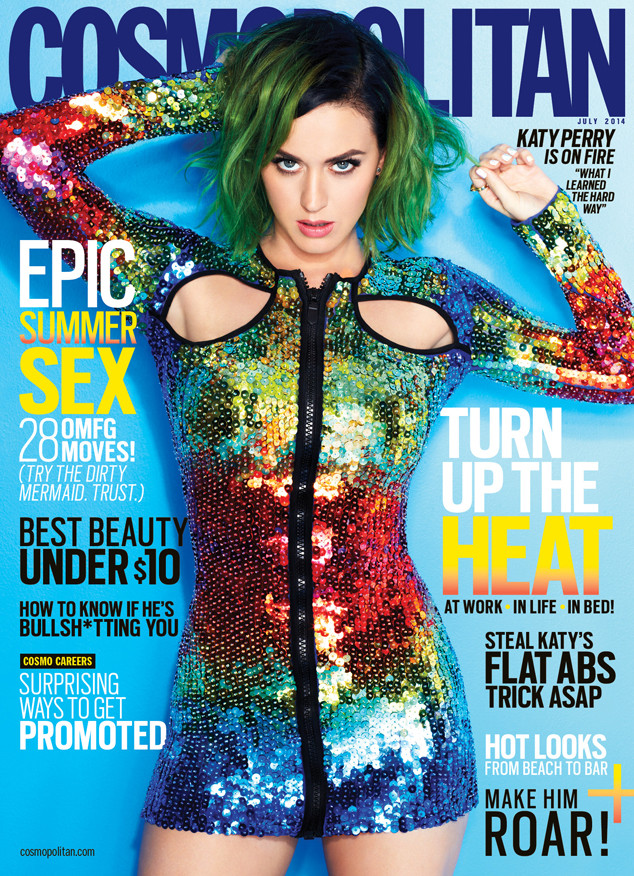 Matt Jones/Cosmopolitan
Katy Perry hasn't had the best luck with men.
The "Birthday" singer's marriage to Russell Brand ended after 14 months, and her on-and-off relationship with John Mayer fizzled earlier this year. Still, the pop star hasn't given up on love.
"I guess I happen to be attracted to high-frequency men," Perry jokes in Cosmopolitan's July issue.
What did the musician learn during her time as Mrs. Brand? "It feels like a hundred lifetimes ago, so it's like digging up an old grave. A lot of therapy has happened and a lot of understanding and growth," Perry reveals. "Sometimes you have to go through all this s--t to get your grips on life and figure out what the next boundaries in your love life are going to be. You have to go through the mud in order to find that peaceful place. In the long run, it was necessary for me to have more of a teammate."