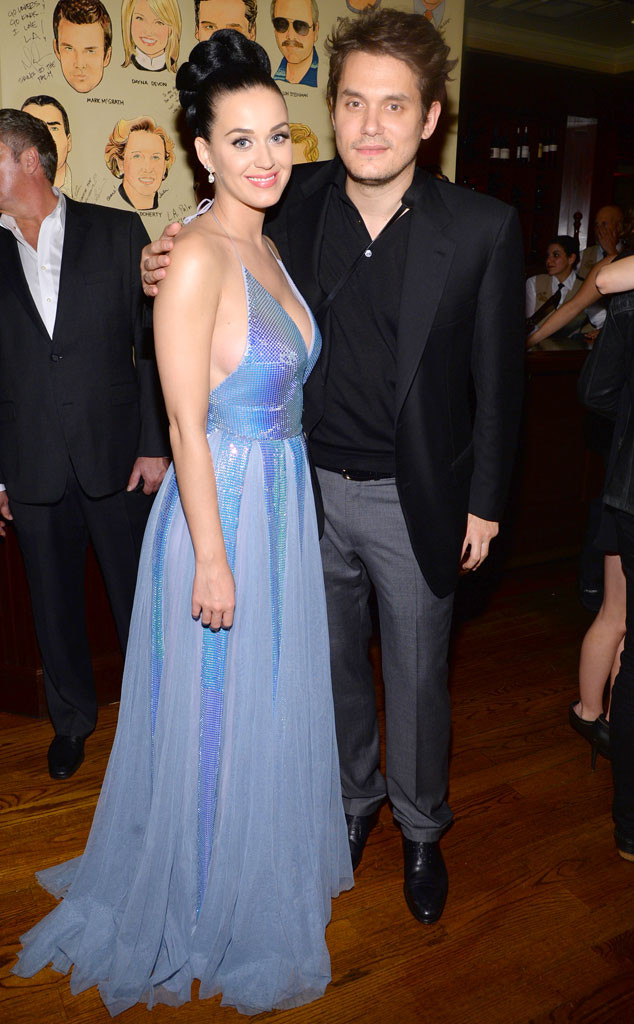 Larry Busacca/Getty Images for Sony Music Entertainment
Someone's stealing Taylor Swift's thunder…
In her recent interview with Cosmopolitan, Katy Perry admitted that we'll most likely be hearing about her rocky relationship with John Mayer on her upcoming music.
"There's no bad blood," she told the magazine. "But I'm sure there will be inspired songs." Uh oh…
The 29-year-old singer is on the cover of the July issue and has just been named Cosmopolitan's first-ever global cover star!
That means there's not only one, but 62 different cover shots of the green-haired pop star.
"NBD just COVERing all 62 international editions of @Cosmopolitan's July issue," the songstress wrote on her Instagram.