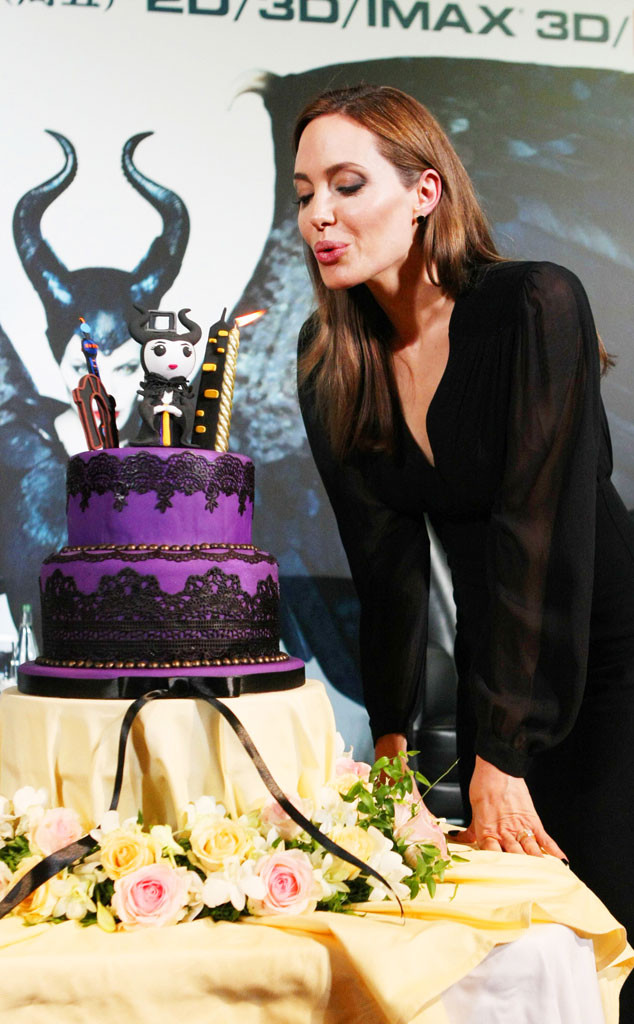 Imaginechina via AP Images
Make sure to blow out all the candles, Angelina Jolie!
The A-list star was surprised with an early birthday celebration—Angie turns 39 tomorrow!—during her meeting with the Chinese press corps at a briefing in Shanghai's art deco Peninsula hotel for Maleficent.
Jolie, who was joined by Brad Pitt and the kids during the trip, was presented with a Maleficent-inspired birthday cake and the crew, along with a fair amount of journalists, sang "Shengri Kuaile" ("Happy Birthday") to her in Chinese.
So did she make a wish?!