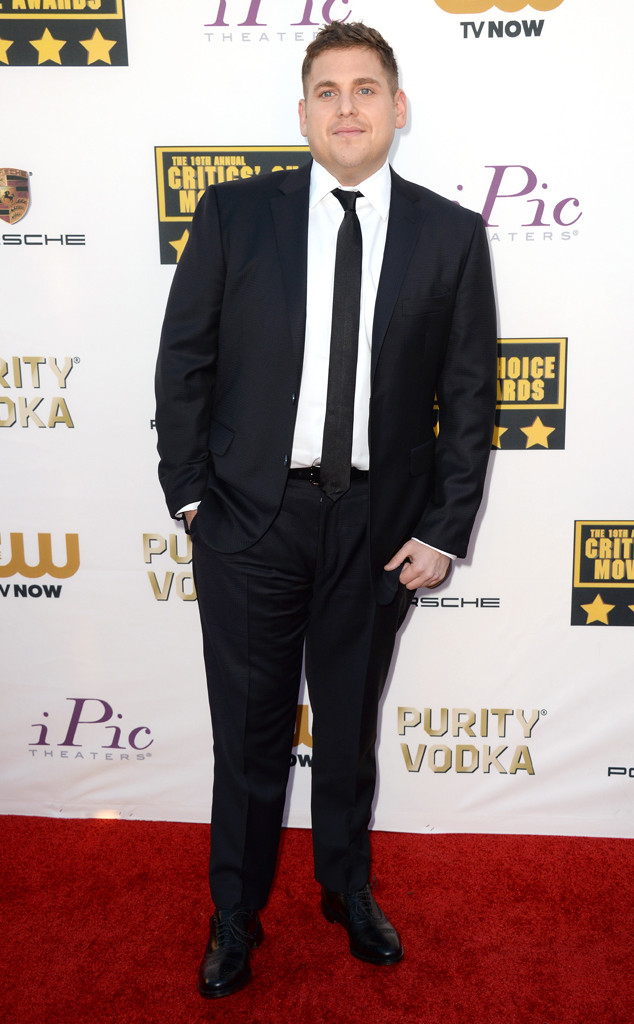 Jordan Strauss/Invision/AP
When Jonah Hill wasn't clearing the air on his recent homophobic slur during his interview with Howard Stern, the actor was chatting it up about some of Hollywood's A-list hunks—like his bestie Adam Levine, for example.
Oh, you didn't know they were best friends? Yep, Hill and Levine are close but they're not just Hollywood pals. These two have known each other since way back in the day, when attending award shows and playing music to sold-out arenas were just a dream.
"Our dads met in the principal's office in junior high. We were in carpool, we lived at each other's houses," Jonah shared.
Levine found success before Hill when his band got signed to a label senior year of high school, but the Oscar-nominated star insists he never became jealous of The Voice coach's rise to fame.