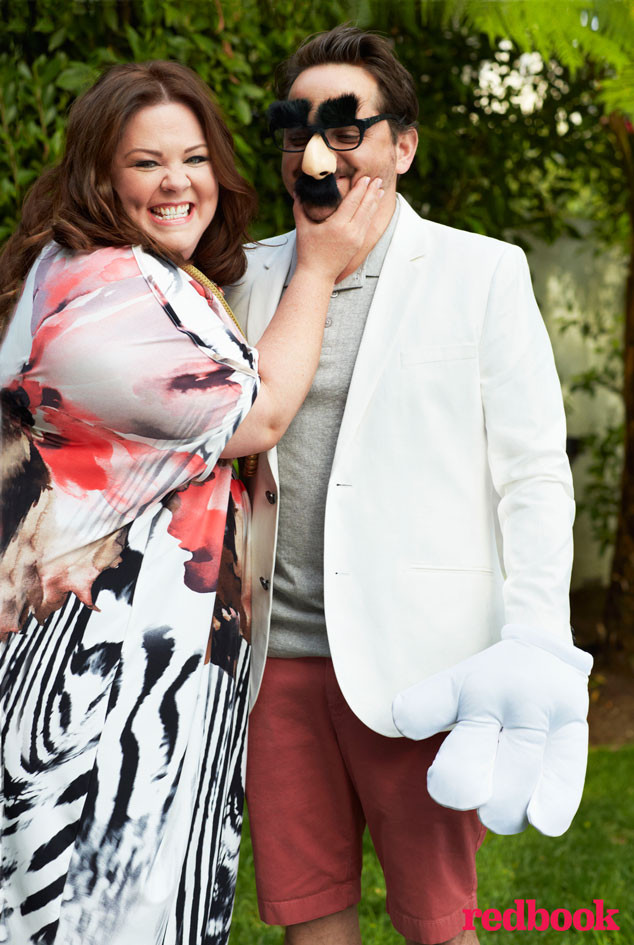 Matt Jones/Redbook
If Melissa McCarthy and Ben Falcone still look as though they're having a great time together after nearly 10 years of marriage...
That's because they are!
"We have a great marriage, and outside forces can't really change that," McCarthy says in the July 2014 issue of Redbook, featuring the Mike & Molly star looking chic in seasonal black and white on the cover.
"Success doesn't really define us, even though we love what we do. The important thing is our family and kids."
She and Falcone, who played her air marshal love interest in Bridesmaids, tied the knot in October 2005 and have two daughters together, 7-year-old Vivian and 4-year-old Georgette. Falcone has also had cameos in The Heat and Identity Thief and appears in his wife's next starring vehicle, Tammy.