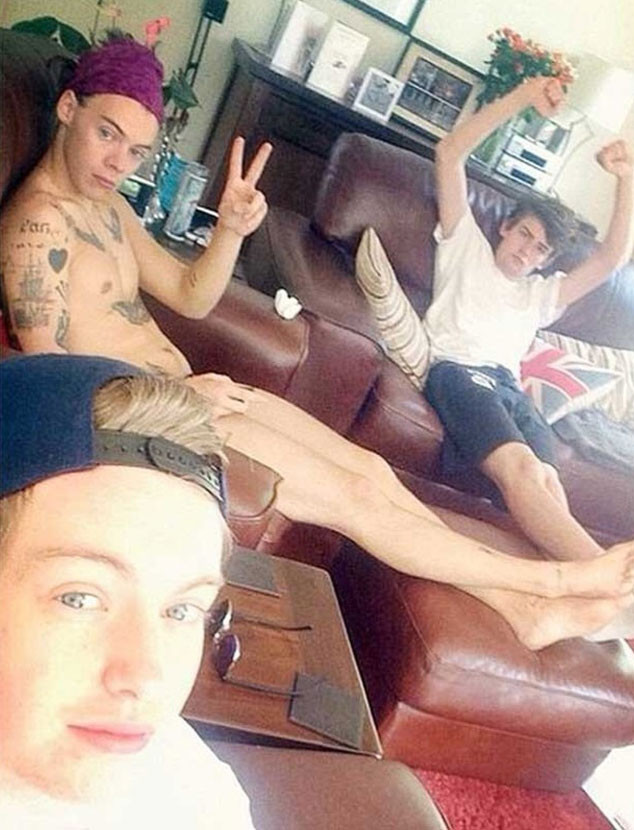 Twitter
The One Direction boys have had an interesting past several days, to say the least.
This time, though, Louis Tomlinson and Zayn Malik aren't the ones caught with their pants down—it's Harry Styles! The 20-year-old cutie's cousin Matty Selley tweeted—and quickly deleted—a picture of what appears to be Harry sitting naked on a recliner, watching a boxing match with his buds.
The man in the steamy snap (whose tattoos correlate with Harry's—right down to the massive butterfly across the chest and the ship he got while dating Taylor Swift back in 2012!) doesn't have all the goods on display, thankfully: His, um, manhood, is shielded from the camera by his hand (which appears to be holding an iPhone).