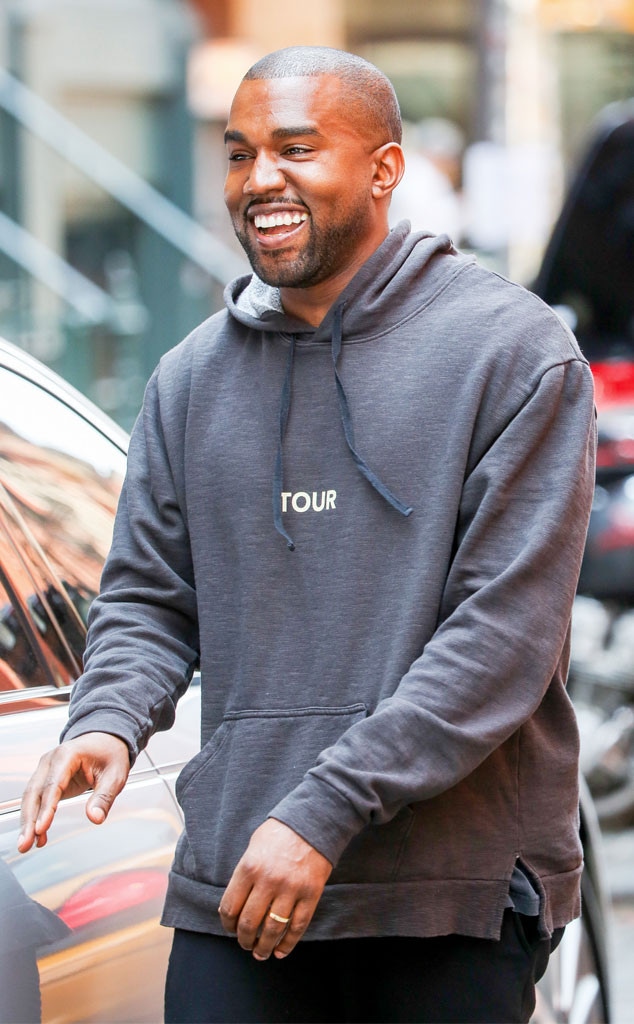 Dave Spencer / Splash News
Kanye West can't seem to hide his newlywed glow!
The rapper was seen grinning from ear to ear during a shopping trip in New York City Tuesday.
And he's got good reason to be floating on air, too, considering he just returned from a romantic honeymoon with Kim Kardashian.
Hours before he was spotted out and about in Manhattan, his leading lady revealed why they chose Ireland as their post-wedding destination.
"We spent Kanye's bday in Ireland a few years back & fell in love with it!" she explained on Twitter Monday. "Its such a calming relaxing place!"
And when Kardashian was asked how she's enjoying married life thus far, she tweeted, "Love being Mrs. West."
Their four-day trip began with a stay at the Castle Olivier, a very private, super-luxe mansion in County Limerick that rents for a minimum of seven nights with a weekly rate of €25,000 ($34,000).
During their getaway, the #worldsmosttalkedaboutcouple went sightseeing during an early-morning, hour-long mountain trek in Ballyhoura.
"They had great fun," a source told E! News of their outing. "They just had a lovely aura about them. They were very relaxed."
The insider added, "They totally immersed themselves into what was on offer. They couldn't believe the views. It was just a totally different part of the world that they had never experienced. They were engrossed in the environment and they enjoyed being able to escape."
The two also visited Multiplex Cinemas in Tullamore, where they reportedly saw The Other Woman. 
Sounds like fun!