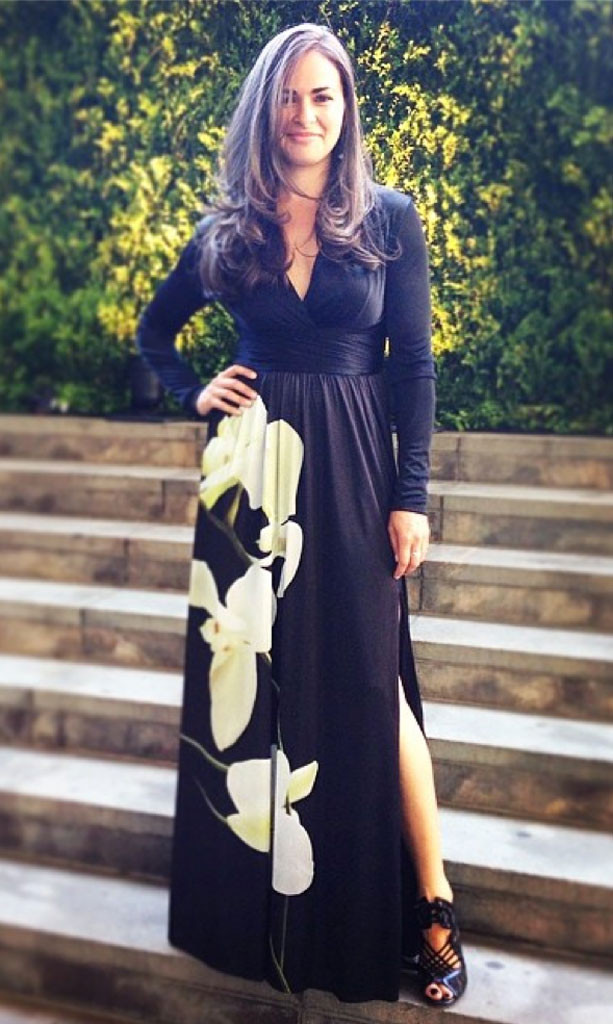 Instagram
Who says you need to be wearing Marchesa or Marc Jacobs to look fab?
We always love to see a budget gown grace the red carpet. While we love to fawn over the higher-priced confections, it's the stuff that's actually within our reach that really gets our attention.
For example, take this floral, floor-length gown with a plunging neckline that Target executive Noria Morales wore to the CFDA Awards Monday evening. We were shocked (and delighted) to find out it only costs a mere $90—officially making it the cheapest dress on the red carpet last night.
The orchid-print gown is from Joseph Altuzarra's upcoming collection for Target. As if we weren't already pumped for this collab, seeing this dress puts our excitement into overdrive.
Sadly, we'll have to wait just a bit until we can actually get our hands on this dress. The designer's collection for Target hits stores on September 14.