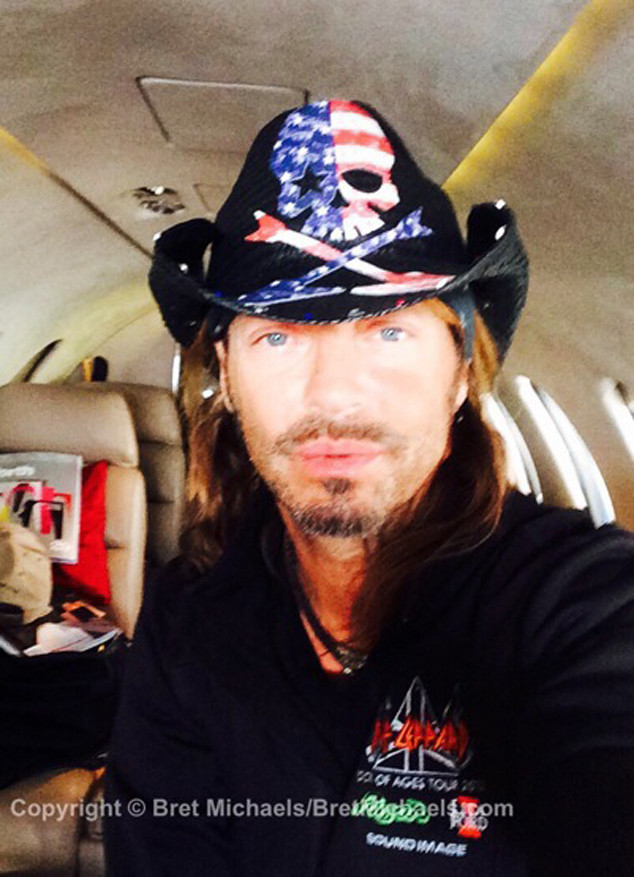 Bret Michaels/bretmichaels.com
Bret Michaels is giving fans an update on his health following a scare last week.
The diabetic rocker, who's still recovering after being diagnosed with the flu, dehydration and exhaustion, shared a brief but sweet message and an accompanying photo via his website.
"Apologies for the pale white face," Michaels wrote. "It's the first day I've been able to fly to the kids. There is not enough thanks that I can send to the awesome fans, friends, family and medical staff for their help and well wishes. You all rock!"