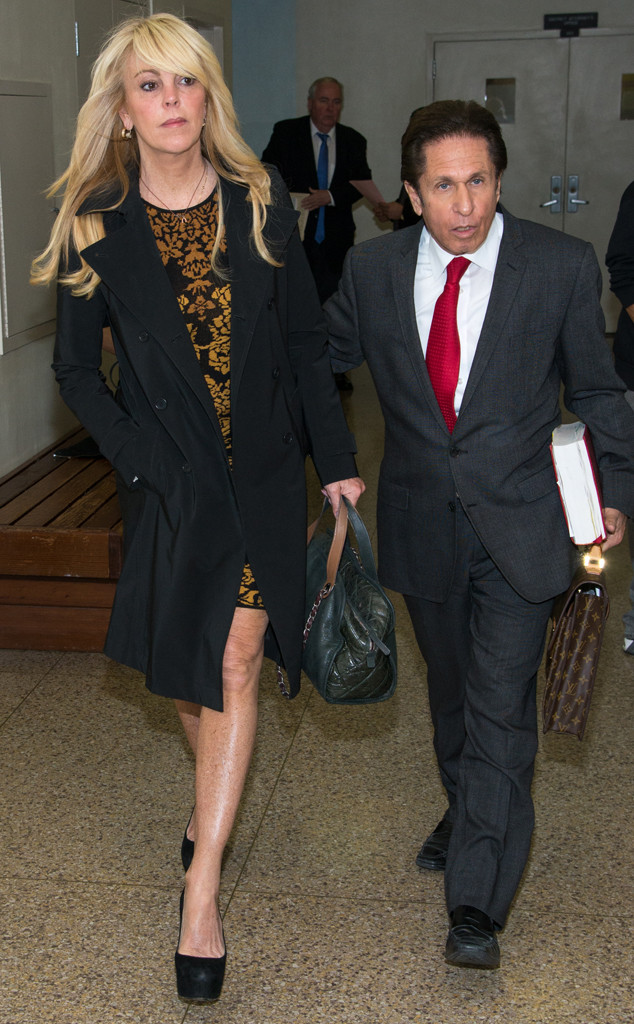 Mike Pont/Getty Images
Lindsay Lohan's mom can move forward with her own next chapter.
On Tuesday, Dina Lohan was ordered to serve 100 hours of community service and pay more than $2,500 in fines when she was sentenced in Long Island court to aggravated driving while intoxicated and speeding in connection with her Sept. 12, 2013, arrest, local affiliate NBC4 reports.
In April, the mother of four pleaded guilty to charges against her in exchange for no jail time. She originally pleaded not guilty to DUI charges stemming from her initial arrest and had to surrender her drivers' license for a year. Per NBC4, her license remains suspended, and once she gets it back, "she'll need to install an interlock device on her car for a year so she can't drive it if she's had alcohol."