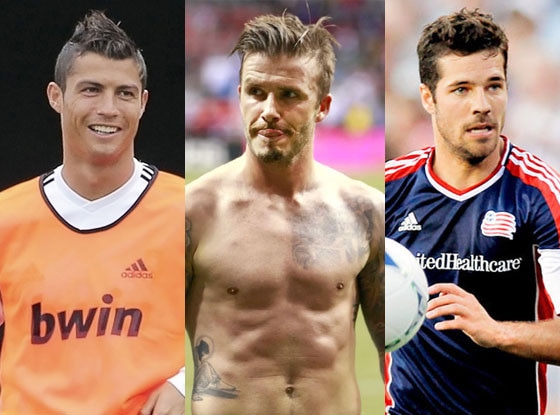 Pacificcoastnews.com; Getty Images
Let the hot and sweaty action begin!
The best soccer players in the world will battle it out for their countries in the 2014 FIFA World Cup, which begins today in Brazil, and not only are these guys extremely athletic and talented, they're also some of the sexiest men on the planet!
Portugal's Cristiano Ronaldo certainly gets our temperature rising, both on and off the field. Plus, he doesn't seem to mind taking off his clothes and showing us his amazing physique! Shakira's man, Gerard Piqué of Spain, also heats up the pitch with his rock-hard body and smoldering stare. Talk about one lucky girl!
Glen Johnson, David Villa, Benny Feilhaber and, of course, retired superstar David Beckham also make the list!