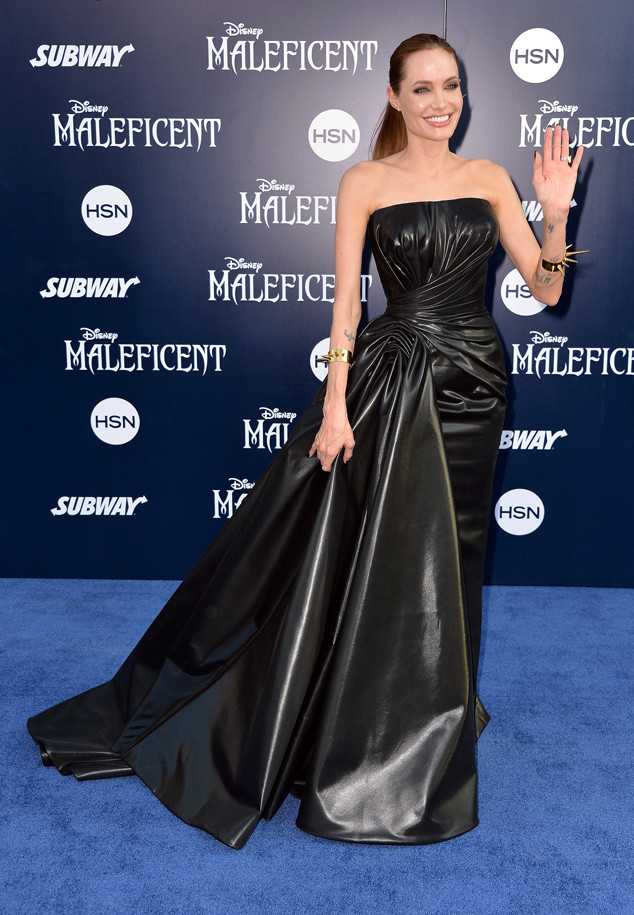 Frazer Harrison/Getty Images
Despite Brad Pitt running into a scary incident on the red carpet of her Maleficent movie premiere in Hollywood, Angelina Jolie will not be boosting her security for public events.
The Oscar-winning actress was in Shanghai Monday to promote the Disney film, and told reporters that her fiancé's run-in with Vitalii Sediuk was nothing but an unfortunate situation that happens once in a blue moon.
"People like that are the exception to the rule," she said. "Most fans are just wonderful. We've had a wonderful experience over the years, and we're very grateful for their support, and it will not change the way we behave."
She also said that her longtime love is a "strong man" who handled himself "perfectly" after being rushed by the former Ukrainian reporter last week.