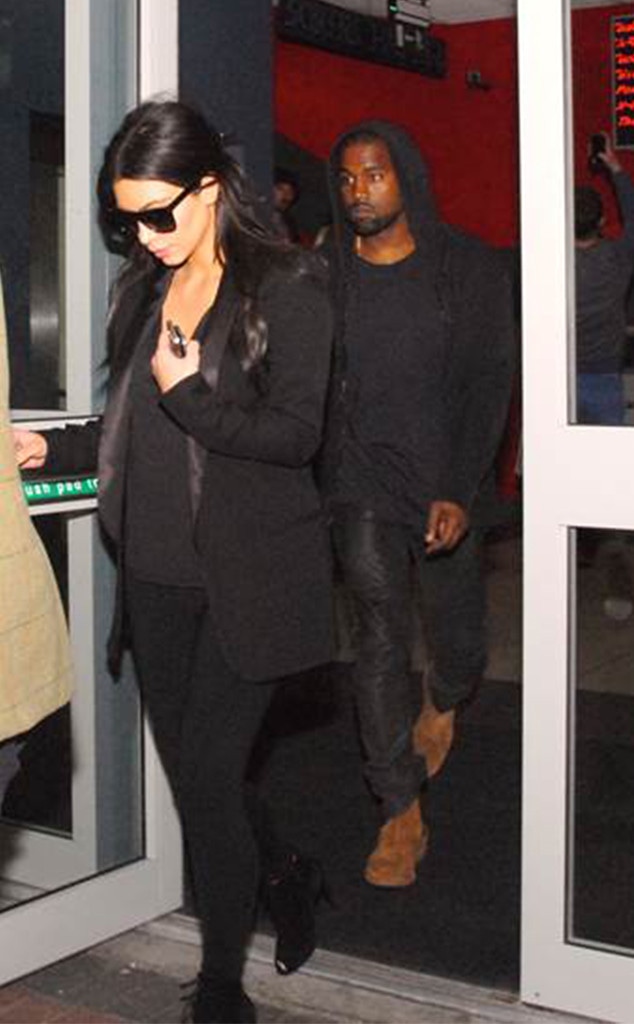 Sunday World / Splash News
When newlyweds Kim Kardashian and Kanye West arrived in Ireland for their honeymoon in May, many were left scratching their heads. After all, how could the Keeping Up With the Kardashians star reasonably find a way to show off her bikini body in the Land of the Irish?
Instead of choosing a tropical destination, the just married stars decided to return to a place that held special meaning in their hearts. "We spent Kanye's bday in Ireland a few years back & fell in love with it!" Kardashian explained on Twitter Monday. "Its such a calming relaxing place!"
During their trip, the duo went sightseeing during an early-morning, hour-long mountain trek in Ballyhoura, where West had biked several years ago while visiting the country for work. The two also visited Multiplex Cinemas in Tullamore, where they reportedly saw The Other Woman. After a few days, they traveled to Prague in order to witness stylist Renelou Padora's wedding.
When a fan asked how married life is, Kardashian tweeted Monday, "Love being Mrs. West."
To see the road to Kim Kardashian and Kanye West's wedding—from L.A. to Paris to Italy—tune in to the new season of Keeping Up With the Kardashians, premiering June 8 on E!