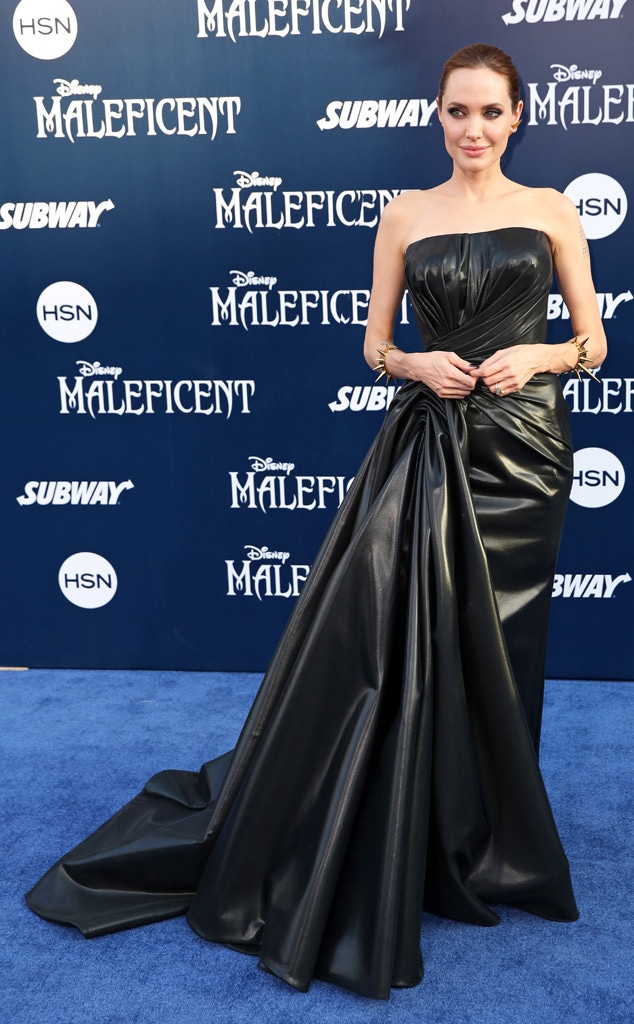 Matt Sayles/Invision/AP
Could Angelina Jolie's role as Cleopatra be her last?!
In a new interview, the Oscar winner opened up about the long-rumored Cleopatra movie that she's been attached to for years.
"For Cleopatra, we've been working on it," the 38-year-old Maleficent star explained to BBC radio of where the film project stands. "There's been lots of different ideas of directors and a lot of different discussions. The script has been written by Eric Roth, who is a dear friend and a brilliant writer."
As for the coveted lead role of the famed Egyptian pharaoh, Jolie added, "She's complicated, it's complicated to get this one right. She's complicated. But I think we're getting there. It's very close. So if we can pull it off...I imagine that the preparation for it is going to be big."
Jolie would have pretty big shoes to fill playing Cleopatra after Elizabeth Taylor's depiction of her back in 1963.
"It's one of those [roles] you feel like maybe that's the one you put everything into and that's where you end it," she said. "That's where you finish, in a great way. You kind of go, 'What could you do beyond that one?' Put it all into that one."
Guess we'll just have to wait and see if Jolie's Cleopatra ever makes it to the big screen!