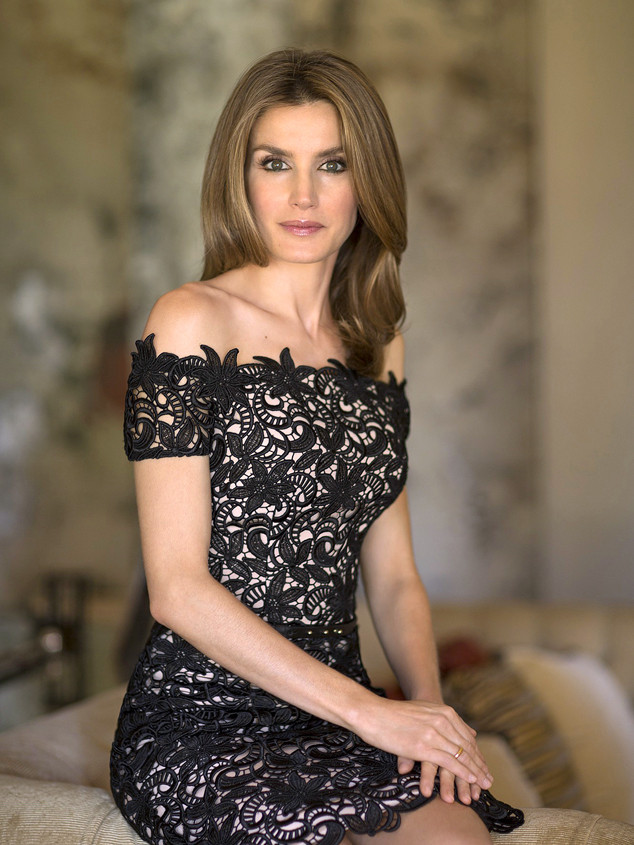 Cristina García Rodero/Royal Press Department via Getty Images
History was made in Spain today, after King Juan Carlos announced the he was stepping down and handing the throne over to his 46-year-old son, Prince Felipe.
And while the country gets a new king, they will also be getting a new queen consort—formerly known as Princess Letizia.
So just who is the brunette beauty? Let's have a look at five things you need to know about Spain's future new queen:
1. She's More Than Just a Pretty Face: She may be stunning, but Letizia Ortiz Rocasolano is a well-known TV presenter and reporter. The 41-year-old comes from a long line of journalists, namely her father and grandmother, and has won an award for Best Spanish Journalist Under 30 in her native country. She also got both her bachelor's and master's degrees in journalism in Madrid. Letizia has reported from both Ground Zero after the 9/11 attacks and Iraq during the war, as well as throughout Spain for local breaking news.