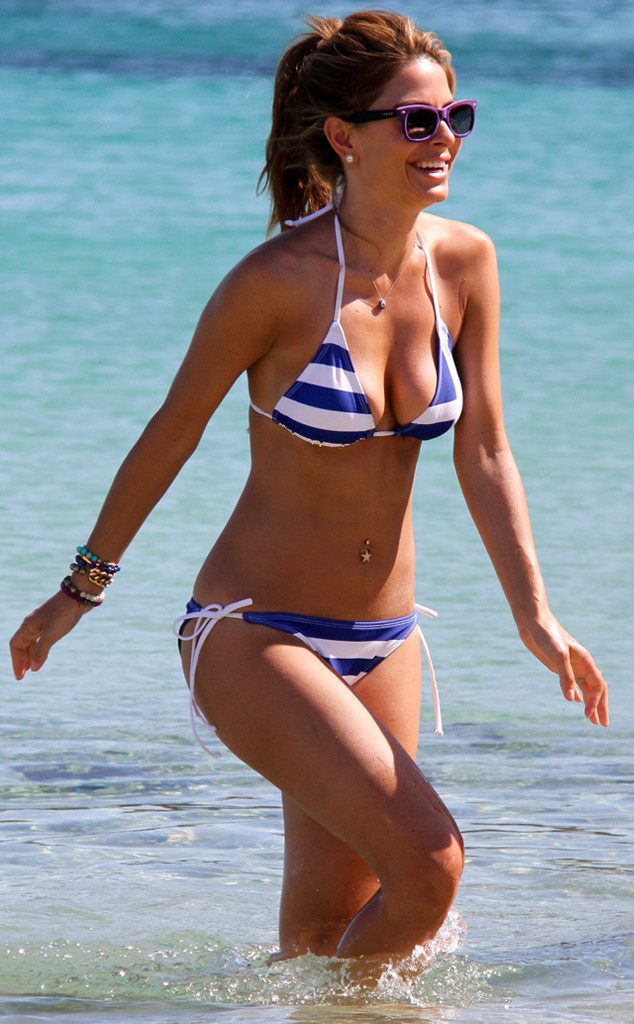 INFphoto.com
Maria Menounos may have once been a size 14, but you'd never know it by looking at her hot bod today.
In the television personality's new book, The Everygirl's Guide to Diet and Fitness, she not only chronicles the time she lost 40 pounds, but demonstrates how she has stayed in shape ever since.
Menounos can now proudly say that her abs are her favorite part of her body.
"I feel like that's definitely my best asset," Menounos tells me. "It's not easy. I remember watching Janet Jackson back in the day and being like,'Oh my god, her abs are amazing. My abs will never be like that.'"
That was then. "I can work harder at them and have them be ridiculous," Menounos said. "But it's just enough now. I get a little line and it's good."