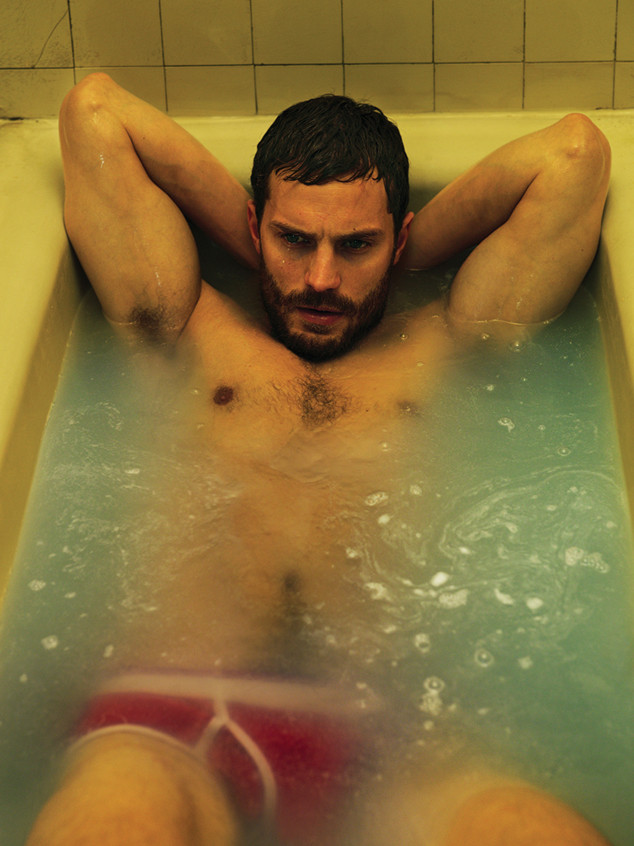 Mert Alas & Marcus Piggott/Interview Magazine
If you've set your eyes on Jamie Dornan—oh my!—you can undoubtedly attest to his hotness.
The underwear model-turned-actor's sexy body is surely part of why he was cast to play the one and only Christian Grey in the film adaptation of E.L. James' erotic book, Fifty Shades of Grey. But speaking with Interview magazine (and doing a photo shoot with them in his underwear), Dornan said plain and simple,"I don't like my physique," asking, "Who does?"
"I was a skinny guy growing up," he explained. "And I still feel like that same skinny kid."