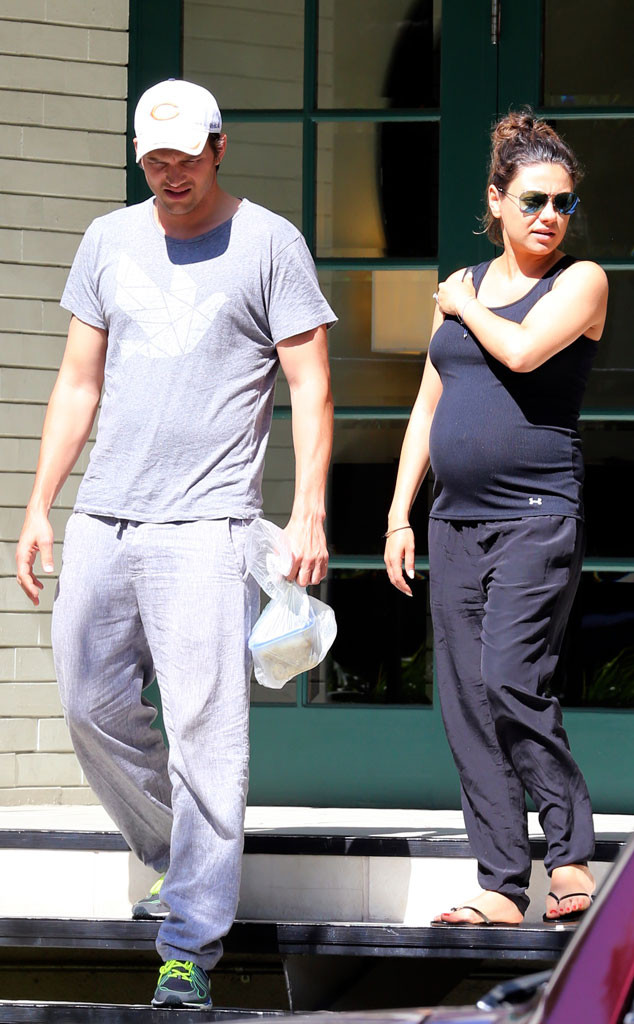 Dean/MRM/NPG.com
Pregnancy sure suits Mila Kunis!
The mommy-to-be and fiancé Ashton Kutcher visited with her parents Sunday in L.A., and Mila wasn't shy about putting her burgeoning baby bump out on display!
The 30-year-old Jupiter Ascending star wore a tight black tank top, drawing attention to her adorably protruding belly button. She paired her chic yet simple shirt with black sweats and flip-flops, throwing her up in a messy (but cute!) bun and wearing no makeup--just a pair of aviator shades to shield her face from the sun.