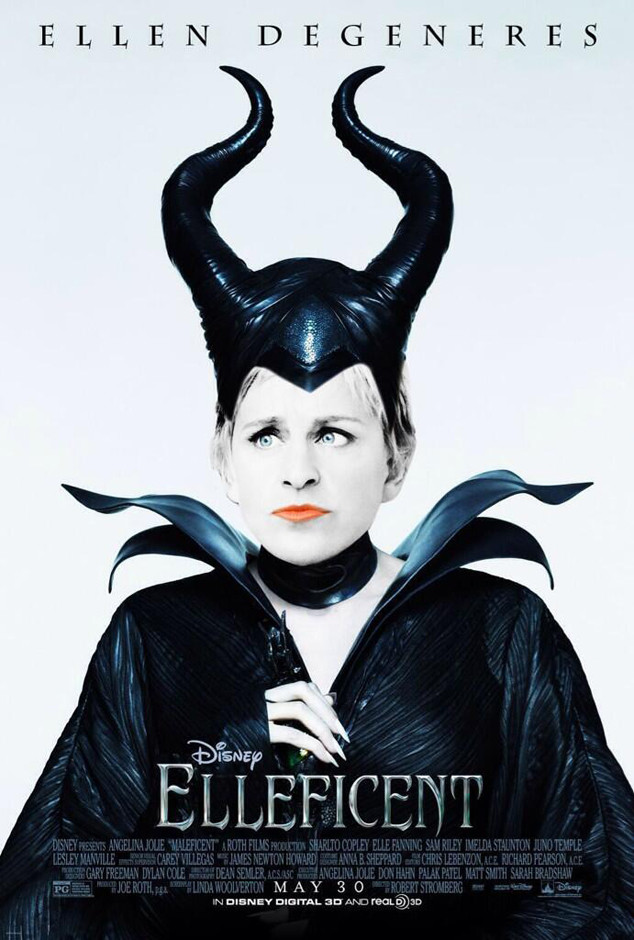 Twitter
Watch out, Angelina Jolie! Ellen DeGeneres is moving in on your Maleficent territory!
Earlier today (the same day Maleficent hit theaters), the hilarious talk show host tweeted a funny photo that depicts DeGeneres' face superimposed on Jolie's Maleficent movie poster. DeGeneres makes a funny face with her head covered in horns, but instead of "Maleficent" written across the bottom of film's poster, it reads "Elleficent."
"I have an idea for a sequel," the 56-year-old comedian wrote along with the spoof photo. "Just throwing it out there."