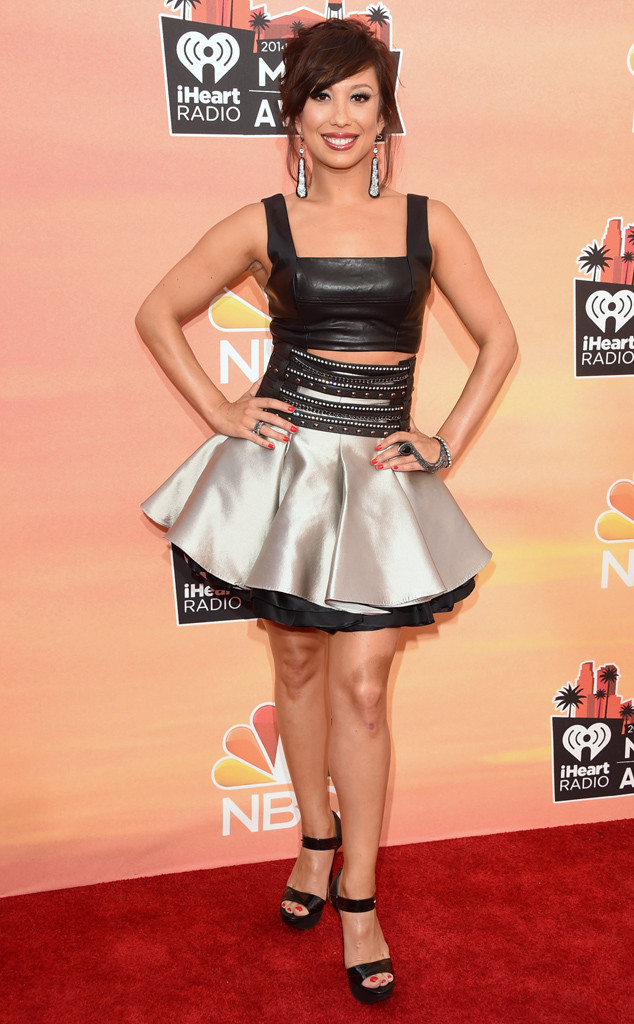 Jason Merritt/Getty Images for Clear Channel
Having been on Dancing With the Stars for 17 seasons, Cheryl Burke has gotten used to having every step she takes judged by a panel of three.
But being judged constantly by thousands about her weight...that never gets any easier.
The two-time DWTS champ dropped 15 pounds this year after making some tweaks to her diet and non-dance workout routine, and she has taken the opportunity to open up about why she wanted to lose the weight.
In a Facebook post Friday, Burke started off by thanking fans for the kind words she has received in response to a recent People article about her weight loss that also featured a pic of the curvaceous 30-year-old in a teeny bikini.