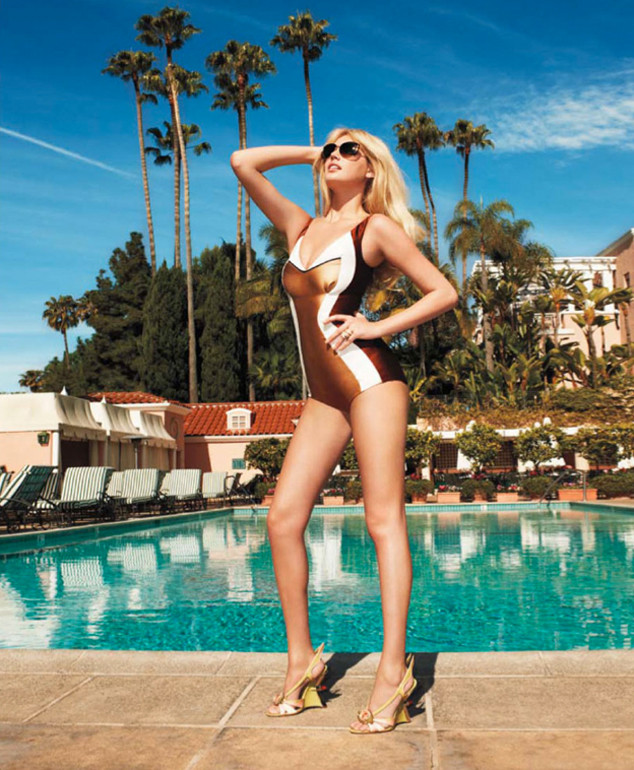 Courtesy Harper's Bazaar
It's no secret that Kate Upton is known worldwide for her killer curves! The 21-year-old model has flaunted her hot body and sexy cleavage on the covers of countless magazines.
But a photo that was recently posted on Harper's Bazaar's website has some fans wondering where Upton's armpit went.
In the sexy swimsuit shot, Upton models a copper and white one-piece and heels while posing by the pool. Upton flaunts her long, lean legs with her left hand on her hip and her right arm up in the air. If you focus in on the body curvature around her right armpit, it seems possible that the skin may have been retouched or photoshopped to appear thinner. What do you think?