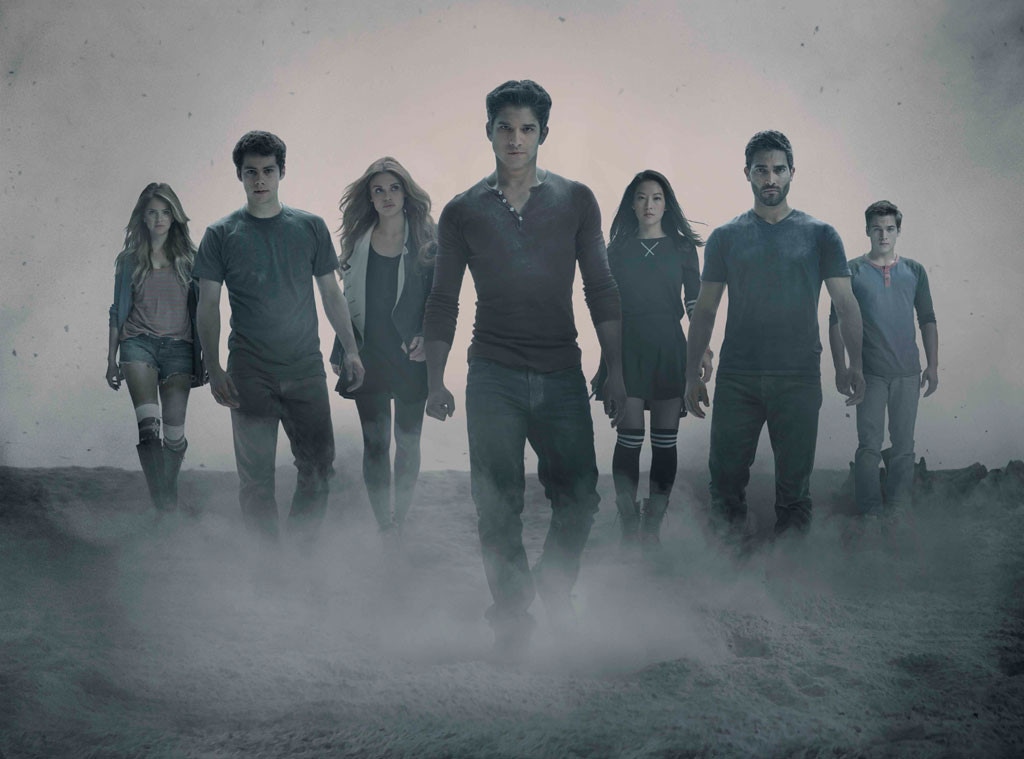 MTV
Most. Attractive. Cast. Ever.
Get ready to howl, Teen Wolf fans, because we've got your exclusive first look at the new cast photo and it's safe to say it will have you counting down the days until the season four premiere on Monday, June 23.
Stars Shelley Hennig, Dylan O'Brien, Holland Roden, Tyler Posey, Arden Cho, Tyler Hoechlin and newbie Dylan Sprayberry, best known for his work as a young Clark Kent in Man of Steel, stand together in the smokin' hot new promo pic for the MTV hit series. Can we title this shot "Scooby Gang: The Next Generation," please and thank you!)
Though season three saw the loss of Allison (Crystal Reed), the show's female lead, fans can expect to see a whole lot more of Hennig's Malia and Cho's Kira in season four. "One of the things that I really like in season four is the friendship developing between Kira, Malia and Lydia (Roden)," execitive producer Jeff Davis recently told us. "We have this trio of girls who are becoming a very powerful part of the show, which is just awesome." 
And while Daniel Sharman also exited the series, asking to be written off to pursue other opportunities (he's set to join The Originals next season, which we exclusively reported), expect to fall in love with Sprayberry's Liam, a cocky new lacrosse player at Beacon Hills High.
"Tyler [Posey] and Dylan [O'Brien] are in love with [Sprayberry]," Davis gushed. "They have some really great scenes together, so I'm really hopeful that fans like him as much as we like him. He's such a good kid and he's a great actor."
Teen Wolf returns for its fourth season on June 23 on MTV.