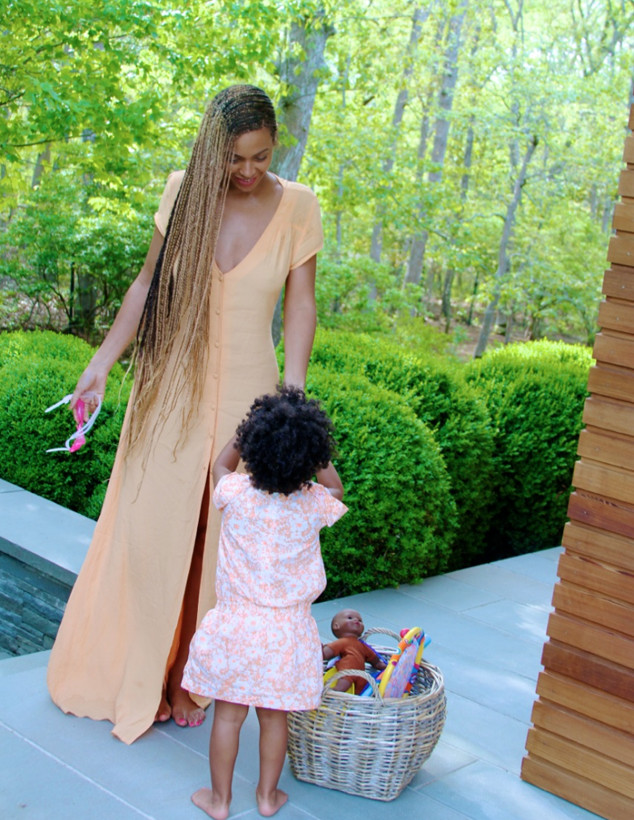 www.beyonce.com
Blue Ivy is already practicing her strut with a pair of heels.
In one of the most adorable photos to-date, mama Beyoncé shared a picture of her little girl trying to speed up the hands of time by wearing a her mother's shoes on the singer's website. In the sweet snapshot, Blue stands in a pair of pointed black pumps, showing just how itty-bitty her feet are. So presh!
And while our hearts were already full with this candid moment alone, Bey was nice enough to share even more with her fans.