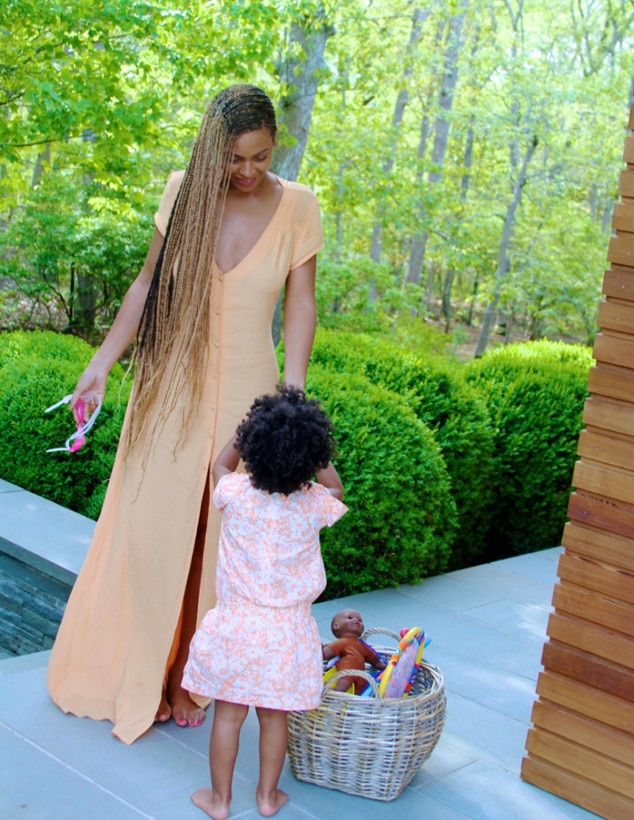 www.beyonce.com
Blue Ivy is already practicing her strut with a pair of heels.
In one of the most adorable photos to-date, mama Beyoncé shared a picture of her little girl trying to speed up the hands of time by wearing a her mother's shoes on the singer's website. In the sweet snapshot, Blue stands in a pair of pointed black pumps, showing just how itty-bitty her feet are. So presh!
And while our hearts were already full with this candid moment alone, Bey was nice enough to share even more with her fans.
Included in the number of photographs of her and her daughter is a picture of the famous singer cradling her sleeping angel on her chest, and a cute candid of Blue handing something to her mom while playing with her big basket of toys.
As expected, Queen B looked effortlessly beautiful in all of the photos, as well, rocking her long braids that she debuted last week while in New York City with husband Jay Z. Although this is a fresh new hairstyle for the 32-year-old singer, it's not an entirely new look.
Beyoncé sported the same super long braids earlier this year and posted a pic of her braided style on Instagram in January.
We're diggin' it, and we're diggin' the precious pics with Blue even more.