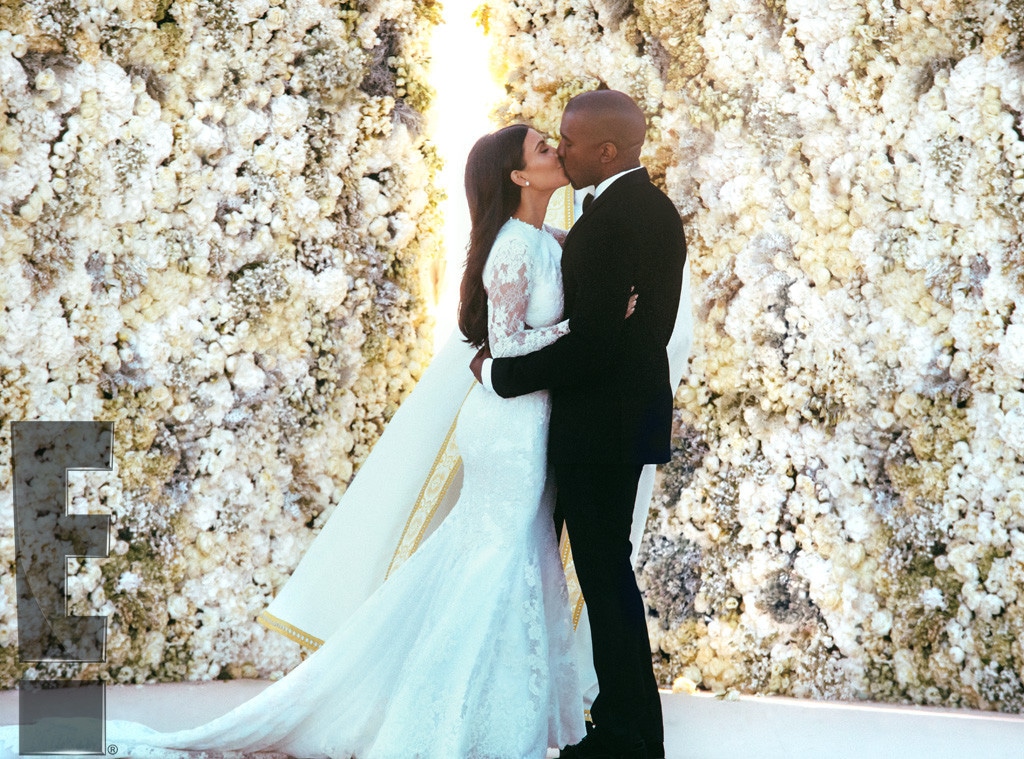 Oh, you got 100 likes on your Instagram picture? That's cute.
As expected, many followers were anticipating Kim Kardashian's post-wedding pics to hit IG, and once she uploaded the gorgeous snapshots, the double-taps came in non-stop. In fact, one of the E! star's pictures got so many likes that it ended up breaking an Instagram record!
The photo of Kim and Kanye West sealing their marriage with a kiss at the altar has gotten 1.93 million likes (and counting), ultimately leading to the brunette beauty knocking Justin Bieber off the top spot and taking the title for most likes on Instagram.
Biebs held the previous record of 1.82 million likes for his photo of himself being hugged from behind by Selena Gomez. While the singer has posted a number of snapshots with his former flame in the past, this picture caught people's attention because it was the first hint that the pair were back on again.
It's no surprise, however, that Kimye's wedding debut was a big deal. Their international nuptials were so hush-hush and top-secret, that people were anxiously waiting to get a glimpse of the lavish occasion. Luckily, they didn't have to wait too long.
E! News exclusively revealed a few photos from the ceremony shortly after it took place, and just as we imagined, the pair (and the set up) was absolutely stunning.
To see the road to Kim and Kanye's wedding—from Los Angeles to Paris to Italy—tune in to the new season of Keeping Up With the Kardashians, premiering Sunday, June 8, on E!. And tune in to E! News tonight at 7 & 11:30 pm for more Kimye.