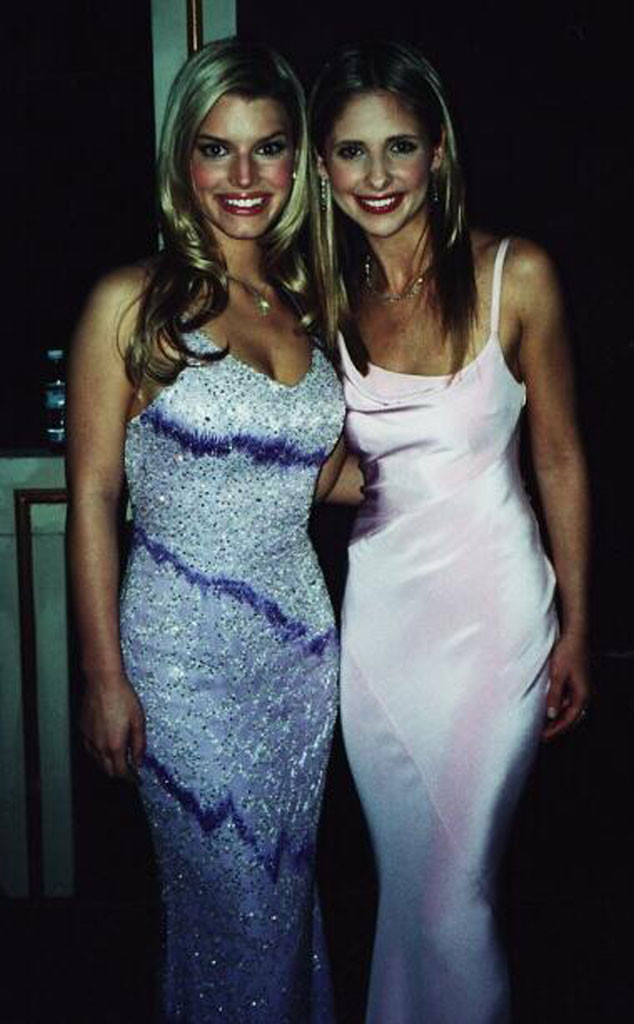 Twitter
Look at these two young 'uns!
We have arrived at yet another Thursday, and we all know what that means—throwback pictures, yay! And, per usual, the stars have given us another array of fantastic vintage gems, from baby pics (always a fan-favorite) to weddings to old modeling shoots.
But the one that takes the cake this week is from the lovely Sarah Michelle Gellar, who posted a photo of herself with fellow celeb Jessica Simpson. SMG flaunted her figure in a satin pink gown while Jess showed off her killer bod in a blue sequin dress.
"@JessicaSimpson spring cleaning and found this- thought it was quite the #TBT #bodiesbeforebabies," she tweeted.
Take a look at some more #ThrowbackThursday pics that caught our attention: