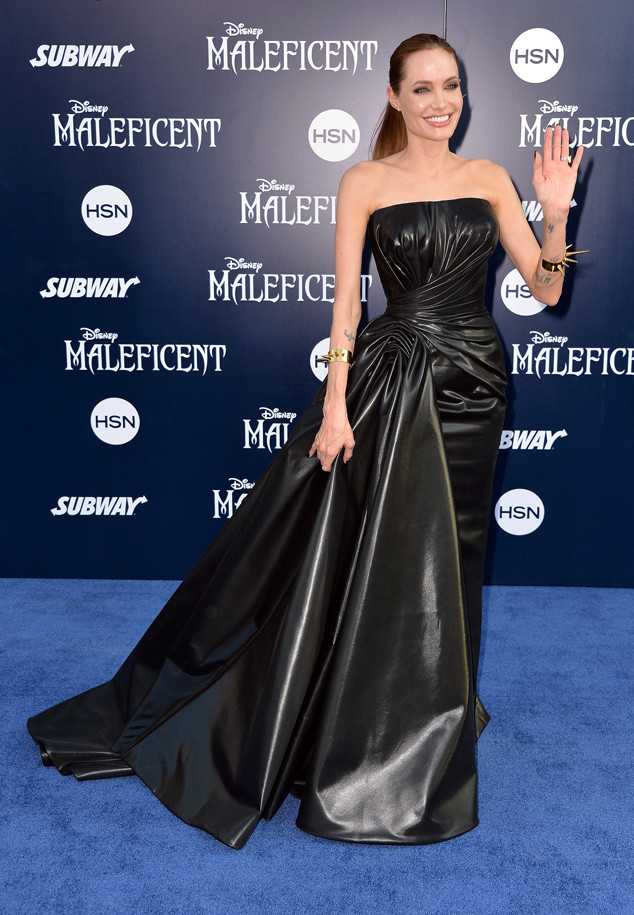 Frazer Harrison/Getty Images
Was Angelina Jolie worried about playing her latest part in Maleficent?
E! News caught up with the actress at the red carpet premiere last night where she admitted she was a bit nervous to take on the role.
"I've never done anything this big," she exclusively told Giuliana Rancic. "I'm not really a theater actress and I'm not a comedian. I had to decide to just play and really do my best to just think of the fans and try to entertain and be silly and be what they needed me to be."
She continued, "That's a really nice change, because you get out of your head and you remember that you're the court jester, you're there just to simply make a fool of yourself or not and hope that people enjoy it."
The Oscar-winning actress also gushed about Brad Pitt, who was on hand for support last night, saying that he approved of her rubberized Versace gown.