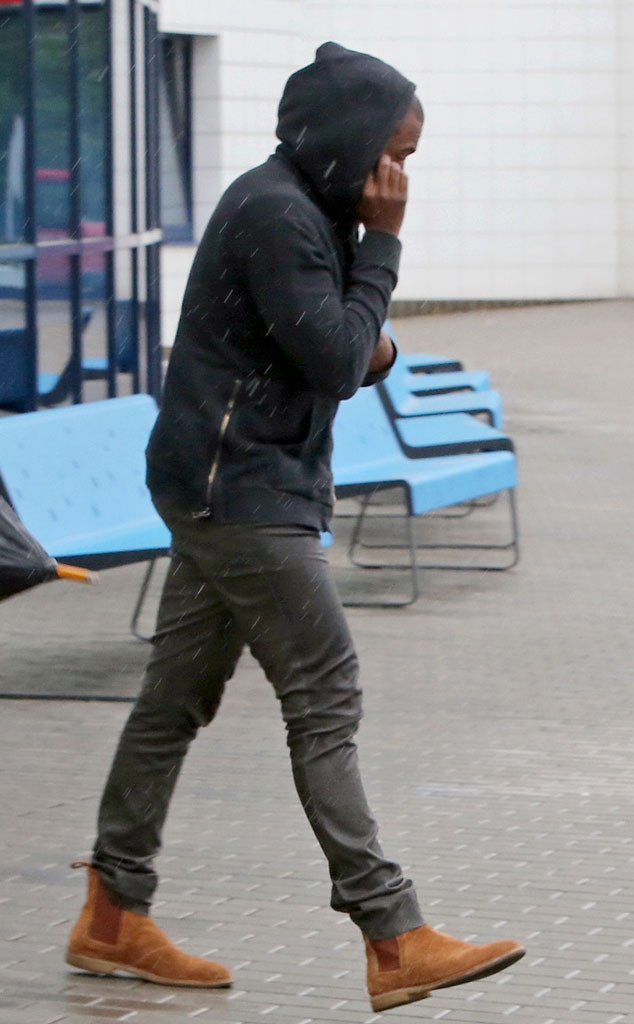 PacificCoastNews
Kim Kardashian and Kanye West have landed in yet another European city rich with history and culture.
That's just so like those two!
After spending several days honeymooning in Ireland, the newlyweds jetted to Prague, where Kanye's stylist is getting married this weekend.
Meanwhile, the non-sunny-and-tropical theme of their honeymoon continued, as it was pouring rain in the Czech Republic capital when they got there. The hood on Kanye's hoodie was put to good use, while Kim appeared to be shielding herself from both the rain and the paparazzi with her laptop case.