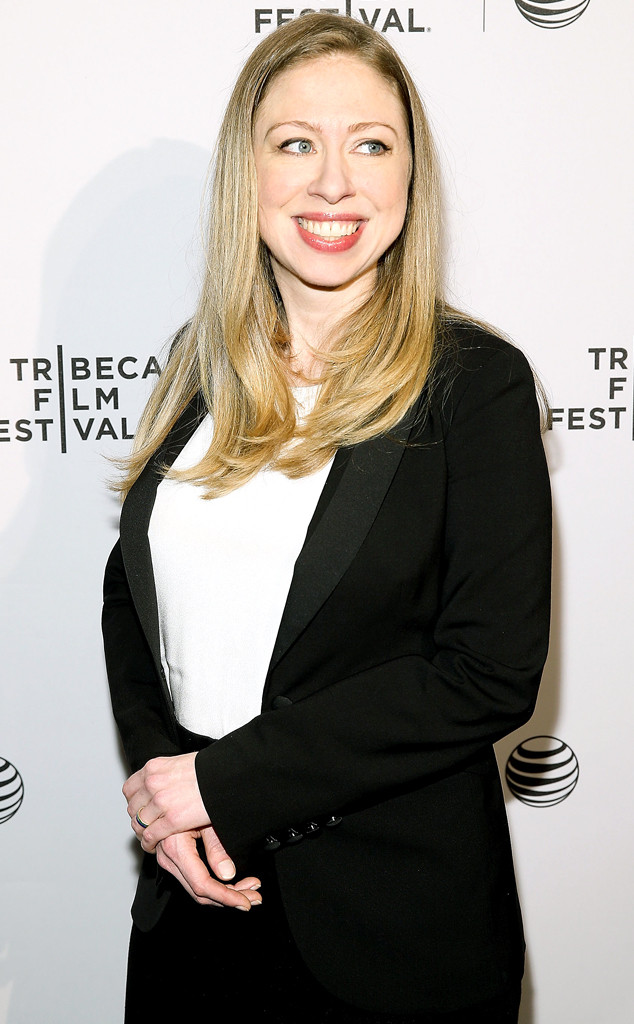 Jemal Countess/Getty Images
While Chelsea Clinton has yet to reveal the sex of her unborn child, the mama-to-be has no problem sharing what she predicts will be her child's political affiliation.
Clinton expressed her candid thoughts about her baby-on-the-way while speaking about her role as Vice Chair of the Clinton Foundation at the Town & Country Philanthropy Summit on Wednesday.
During her conversation, T&C's editor-in-chief Jay Fielden couldn't help but ask former President Bill Clinton's daughter how she would react if her child grew up to be a Republican.
"I would find that very hard to believe," Clinton replied.