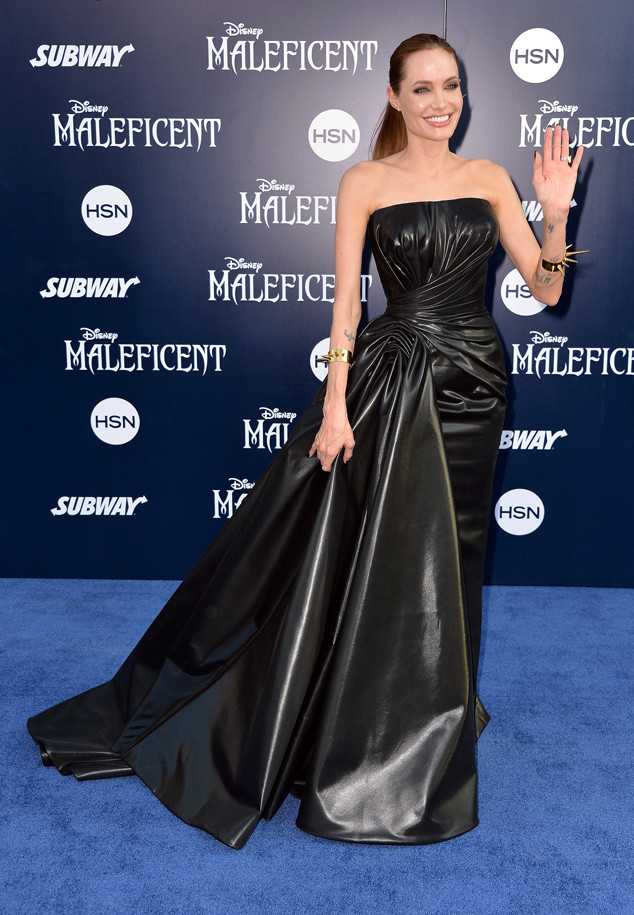 Frazer Harrison/Getty Images
Move over, Justin Bieber.
You're not the only one in this town working on their graffiti cred.
Angelina Jolie tells me that her and Brad Pitt's daughter Shiloh is into street art, too.
So much so, ya gotta read what Angie told me Shiloh got for her eighth birthday on Tuesday.
"We did lots of things," Jolie said last night at the Maleficent premiere in Hollywood. "She's very into skating. She's a skateboarder. We did graffiti lessons and skateboarding."
Talk about cool parents!
Jolie turns 39 on June 4, but she doesn't know how she'll be celebrating. "Brad and the kids always plan mine," Jolie said.