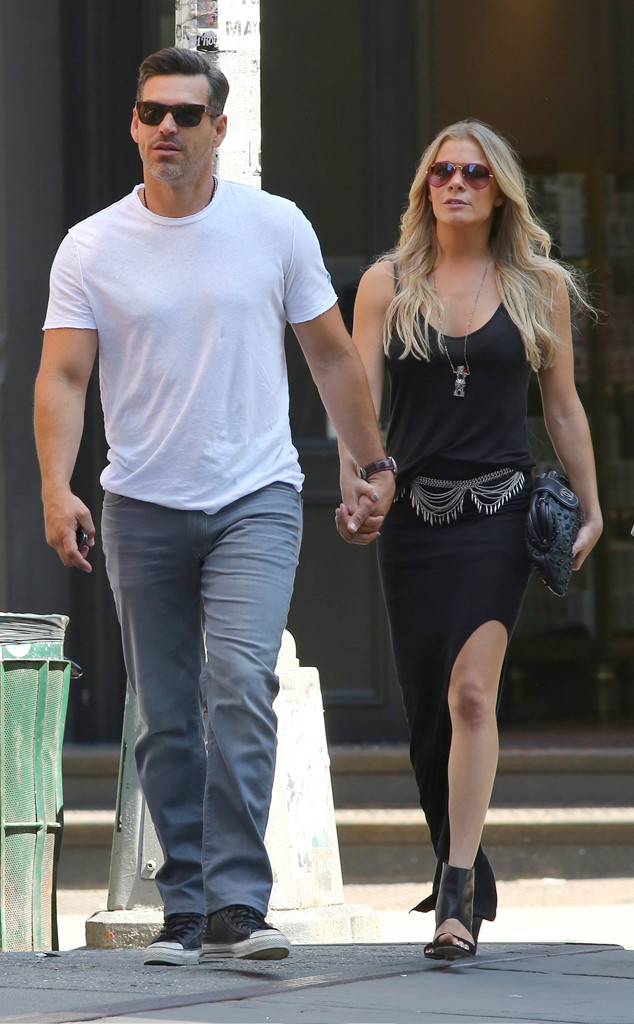 Abbot / Rocke / Splash News
In case you've forgotten, LeAnn Rimes and Eddie Cibrian are coming to a small screen near you.
A clip of the duo's VH1 reality show apparently hit the Internet today, and you may not be completely surprised about what was teased. Yep, according to those who saw it, the married pair talked about all the drama surrounding their relationship, and of course, Cibrian's ex Brandi Glanville.
The 3-minute clip (which has since vanished from the web) showed LeAnn and Eddie mocking Brandi and discussing the tabloid report about their $50 million divorce. Rimes gets bothered by Cibrian after he states that he will not answer questions about the rumor on the red carpet at his movie premiere, and instead just tells Rimes "don't let it bother you so much."