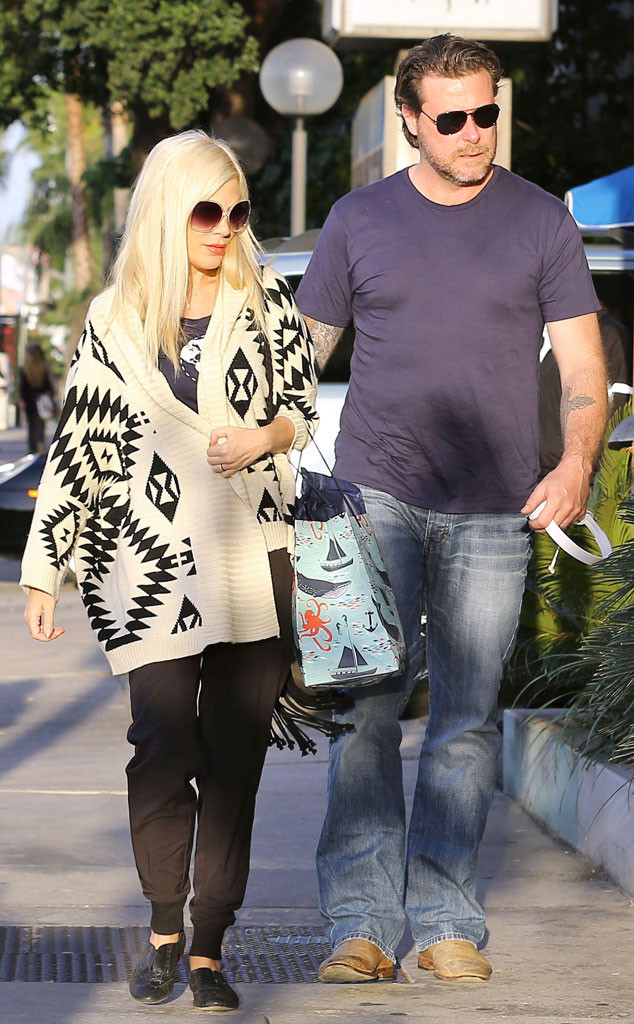 VM/FAMEFLYNET PICTURES
There's regular TMI, and then there's Tori Spelling and Dean McDermott TMI.
The former Beverly Hills, 90210 actress revealed during the season finale of their reality show True Tori that her husband has her name tattooed above his penis.
When discussing with a friend about whether she should let McDermott leave to film his hit show Chopped Canada in Toronto, the pal suggests that she "make him sign a legal document" to prevent him from cheating on her again.
"Should I have him do a tattoo on his body?" Spelling joked. "I mean, clearly that didn't stop him. You know the tattoo he has, right? Down there it says, Tori's."
The friend asks, "On his penis? It's on his penis?"