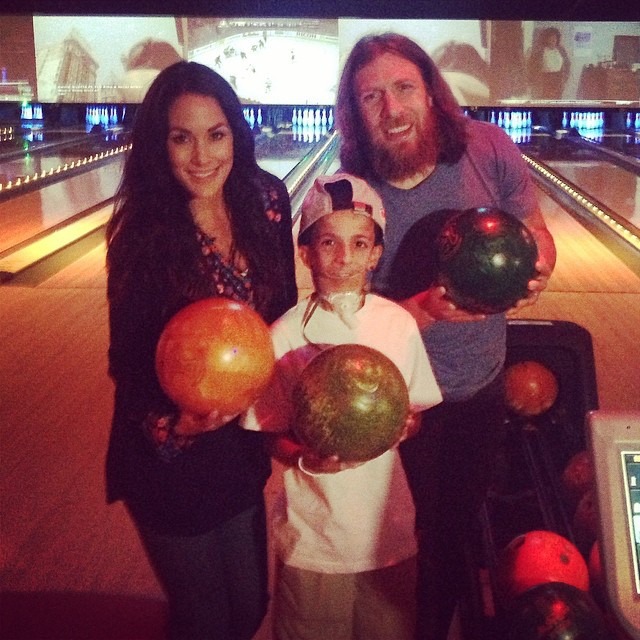 As we approach the season finale of Total Divas, a lot of drama has unfolded! From wedding madness and the upcoming Divas Championship match to Nikki Bella's big secret that she still hasn't told boyfriend John Cena, we can expect to see a lot of major changes happen right before our eyes.
"I was the only one who knew," Brie Bella said of sister Nikki's previous marriage. "I hadn't told a single soul—not my parents, not my husband—not anyone. I can't believe that after pretty much 10 margaritas, that slipped after 10 years."
When asked about her wedding to Daniel Bryan in the upcoming season finale, Brie revealed to E! News, "The one thing you can expect is that not only do you get to see the most beautiful moment in my life—my wedding—but you get to hear Bryan's vows and my vows. Bryan's vows were just so touching and so incredible. They're words that I will remember for the rest of my life."

Watch:
Brie Bella Eloping With Daniel Bryan?
While she is currently at the height of her career with a potential shot at the Divas Championship, Brie confessed that she wants to have babies sooner than later.
"I'm fighting my baby fever so bad," she admitted. "My boots aren't ready to be hung up quite yet in the wrestling ring but they're getting pretty close. All my friends and cousins are having babies and it's hard not to want to join in on that."
Tune-in to the season finale of Total Divas this Sunday at 9/8c only on E! Season three of Total Divas premieres Sunday, September 7!
—Reporting by Kamala Kirk and Jeffrey Wisenbaugh