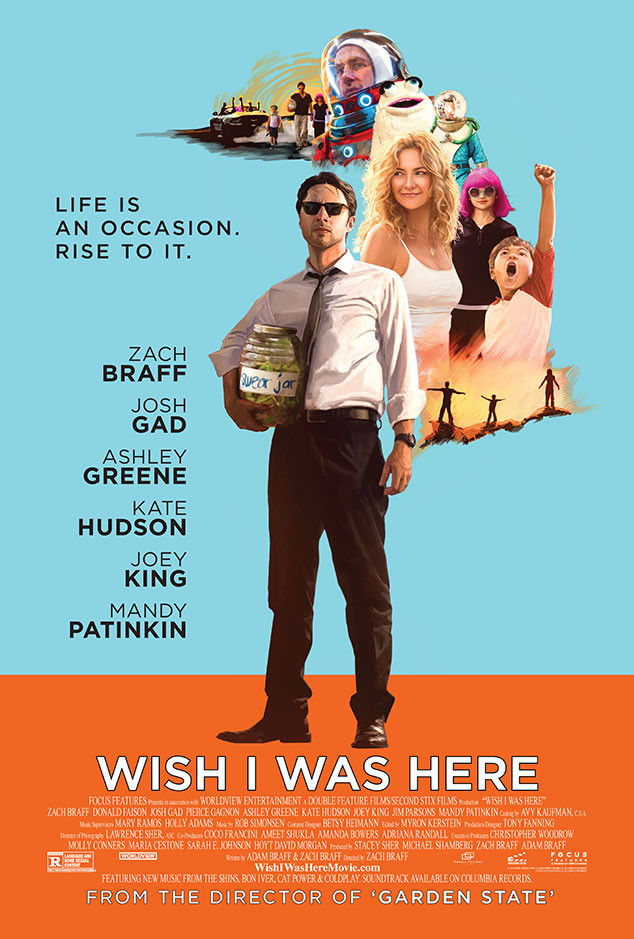 Focus Features
Zach Braff's new movie, Wish I Was Here, is almost, well, here.
The actor-director's Kickstarter-funded flick hits theaters on July 18, but for now only E! News has the exclusive first look at the movie's new colorful poster.
The one-sheet features Braff in a shirt and tie holding a "swear jar," Kate Hudson in a tank top, young Joey King donning a pink wig as well as Braff in a spacesuit.
Wish I Was Here, financed for $3 million through a Kickstarter campaign, tells the story of Aidan Bloom (Braff), a struggling actor trying to make his way in life as a husband and father.
"If this is the test case for this way of financing a movie, I want to set the bar really, really high," the Scrubs star told E! News during an on-set visit in August.