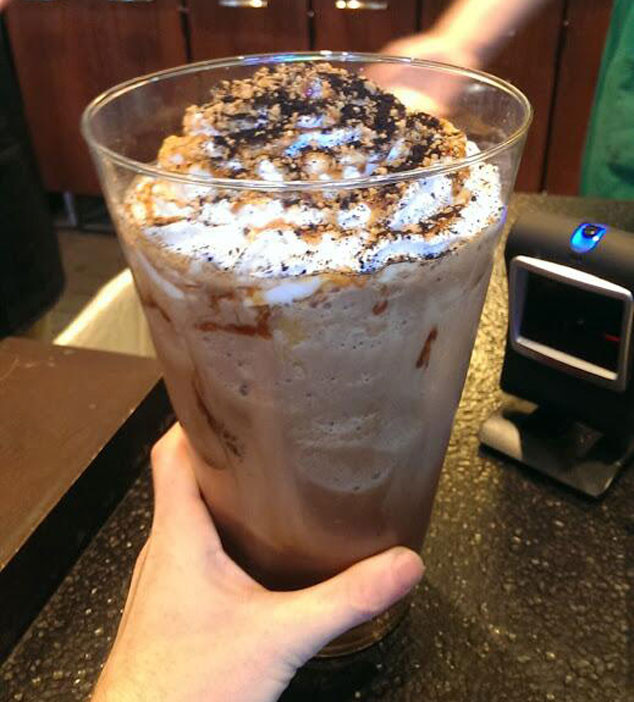 ACIFH/Twitter
If you believe it, you can achieve it: Andrew of Dallas, Texas dreamt of breaking the record for Most Expensive Starbucks Drink Ever. According to Caffeine Informer, that record was set at $47.30 with a drink containing 48-shots of espresso.
Andrew broke that record with the Sexagintuple Vanilla Bean Mocha Frappuccino.
"The $47.30 guy put in bananas, strawberry, matcha powder, pumpkin spice, and lots of other things that probably don't go well together and definitely don't go well with 40 shots of espresso," Andrew told Consumerist. "They help raise the price, so I can't fault him for the strategy, but I didn't want to go that route.