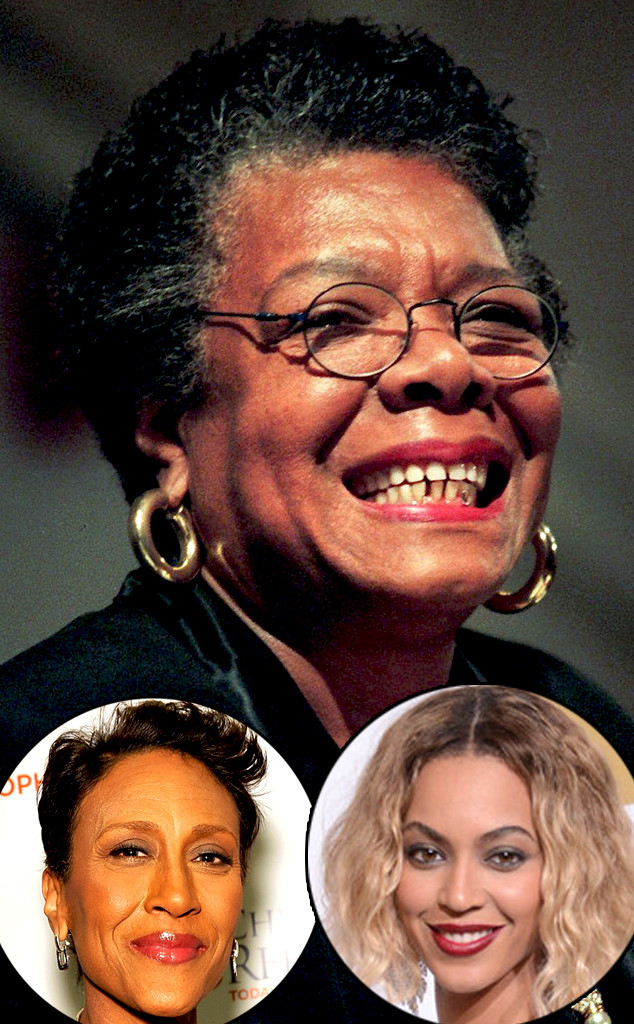 Getty Images/AP Photo
Maya Angelou's lifelong contributions to the world as a poet, author, civil rights activist, teacher (and beyond) will never be forgotten.
As news broke Wednesday that the 86-year-old icon had passed away, celebrities took to Twitter, Instagram and Facebook accounts to pay their respects to the woman who famously once said, "People will forget what you did, but people will never forget how you made them feel."
Here's what some of them had to say.
Beyoncé "Rest in peace phenomenal woman."
Solange Knowles "Your words will forever remain deep within the skin, and in the souls of many."