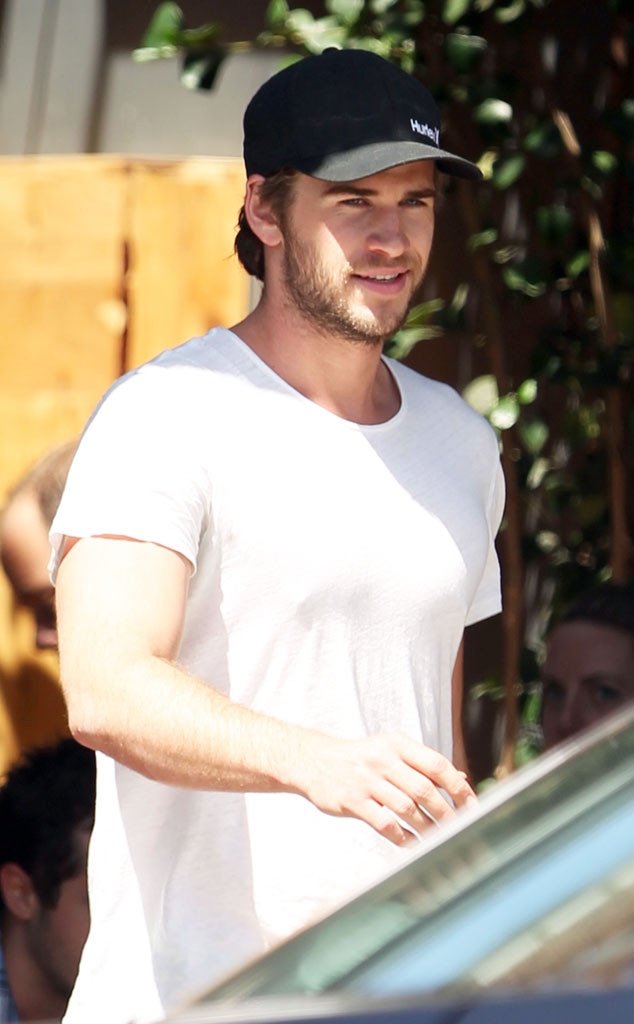 PacificCoastNews
UPDATE: A source close to the production has clarified to E! News that any injury Liam Hemsworth may have sustained did not take place while the actor was either working or while on the Berlin set of Hunger Games: Mockingjay 2 (which means those rumors about the injury coming from an errant dummy kick also bear no truth.) And fortunately, not only did the actor quickly bounce back and not miss any days of shooting, but no part of the production was affected—despite some reports claiming a delay, the source tells E! News that Saturday was always scheduled to be an off day for the film's cast and crew. Phew!
________
Oh no, not Gale...er, Liam Hemsworth!
E! News has learned that the actor injured himself while on set of Hunger Games: Mockingjay 2 in Berlin over the weekend. Hemsworth, who was seen limping, seemed to have hurt his right ankle on Friday, which resulted in everyone taking a day off on Saturday. Production resumed today.
Hemworth's driver and two people from his entourage took him for his second check-up at the doctor Tuesday, where he was for an hour and a half. So what did he do?! The rumor is that he kicked a styrofoam stone dummy, but that hasn't been confirmed.
Before hurting himself, Liam was showing off his dance moves at Cannes.
The stars of The Hunger Games: Mockingjay had a case of dance fever at their big bash at the 67th Annual Cannes Film Festival, with Hemsworth being the first get his groove on to hits by Beyoncé, Michael Jackson and Macklemore and Ryan Lewis.
Then Jennifer Lawrence joined him for a brief wiggle to Robyn.
Let's hope he gets back to boogie shape soon!
—Reporting by Michelle Falls
(Originally published on May 27, 2014, at 5:50 pm PT.)