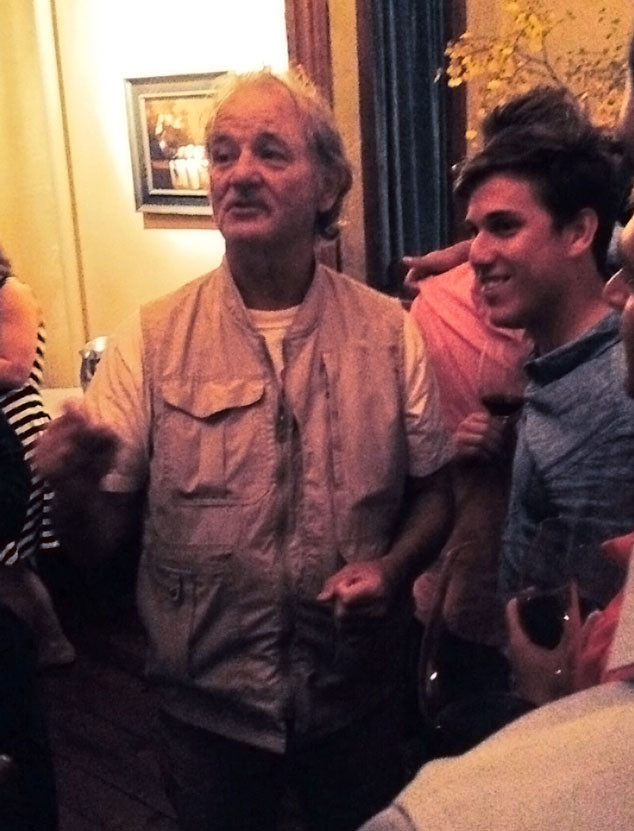 Courtesy: EJ Rumpke
Bill Murray may have crashed his bachelor party, but EJ Rumpke tells E! News exclusively that the twice-divorced actor's advice hasn't changed his mind about marriage.
The groom reveals to us that he was completely caught off guard by his run-in with Murray, especially since his pals tried to speak with the actor during their meal without much success.
"He was an awesome guy," EJ says of the Lost in Translation star. "As soon as he came into the room we were all zoned in on listening to every word he said. He asked the group a few questions then jumped right in to his advice about traveling the world."
Murray told the party, "Buy a plane ticket for the two of you to travel all around the world… and if when you come back to JFK…and you're still in love with that person, get married at the airport."