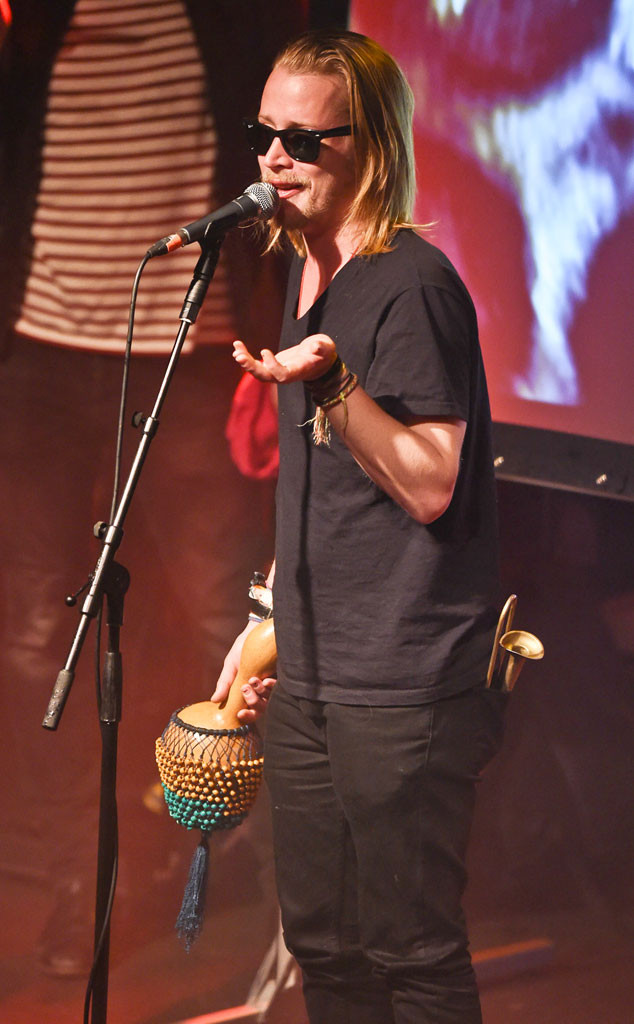 Xposure/AKM-GSI
Talk about a tough crowd.
Macaulay Culkin's band, The Pizza Underground, performed to an unimpressed crowd during the Dot to Dot Festival in Nottingham, England, Sunday. The musical group, which is a pizza-themed Velvet Underground cover band, only performed a few songs—including a version of Lou Reed's "Perfect Day," called "Pizza Day"—before the audience booed and began to throw beer bottles at the stage.
"Why are you throwing those?" a composed Culkin asked. "I'd rather drink them."
Concertgoers continued to toss pints at the band, prompting The Pizza Underground to storm off stage. "That's the end of the show," former child star Culkin told the unruly crowd. "Goodnight."
The festival's organizers apologized, telling The Nottingham Post, "After barnstorming sets at both Dot to Dot Manchester and Dot to Dot Bristol, it's such a shame that some members of the crowd had to ruin what was set to be an excellent show. Hopefully they'll get to play in Nottingham again soon."