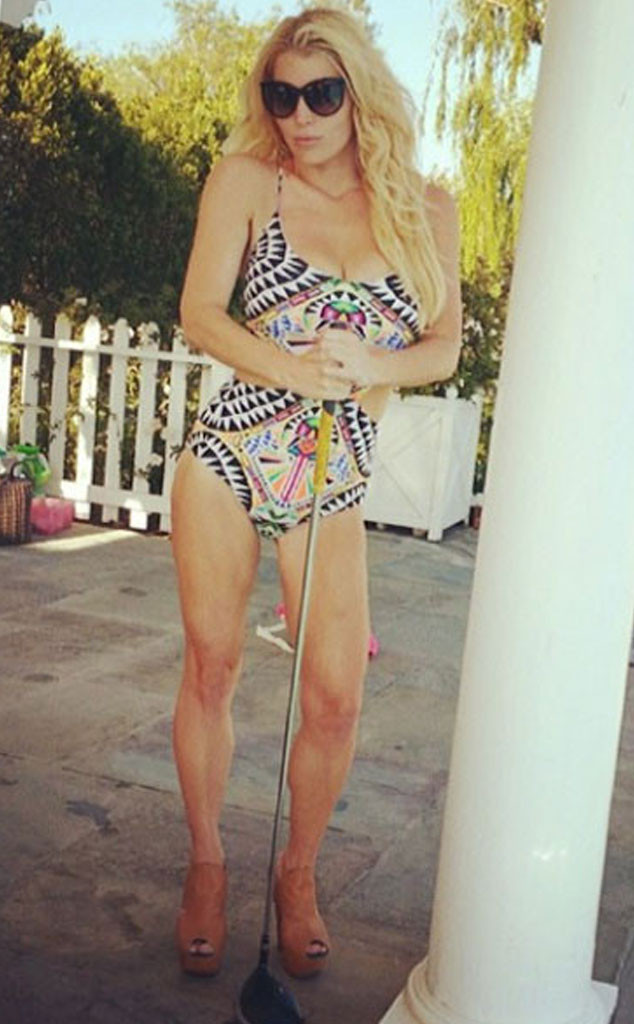 Instagram
If you've got it, flaunt it!
After losing an estimated 60-70 pounds, Jessica Simpson showed off her gorgeous gams by wearing some seriously sexy swimwear on Memorial Day. The Weight Watchers spokesperson shared two pictures of her flawless figure on Instagram, writing, "If I'm in a bathing suit I should pose proudly."
Indeed she should!
Simpson's swimsuit highlighted her weight loss, courtesy of its side-cutouts and geometric print.
The "Irresistible" singer has been open about her weight loss woes, particularly after her pregnancies.
"I was so insecure—I couldn't even believe what I weighed," she said on Good Morning America in February. "I don't think that I ever expected myself to see the numbers that I have seen on the scale."