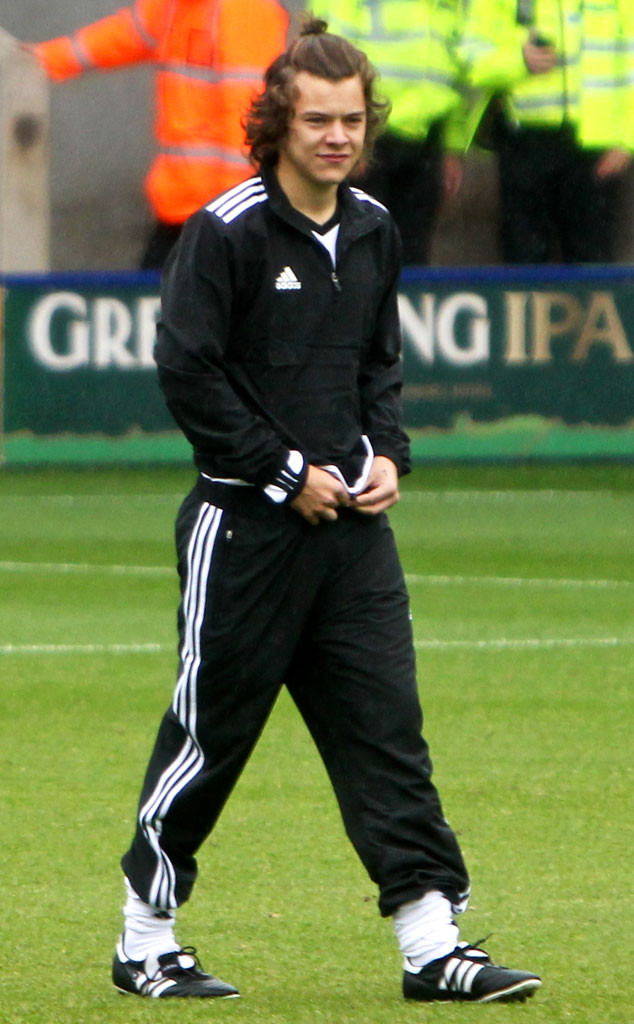 WENN.com
Apparently Harry Styles has a thing for dropping trou…whether it's his or someone else's.
Weeks after dropping his pants on stage at a One Direction concert, the boy bander played a prank on Piers Morgan during a charity soccer tournament Monday, pulling down the former CNN host's pants and exposing his underwear underneath.
After he successfully pulled off the prank, Styles ran off, throwing his fist in the air and laughing, while Morgan quickly pulled his pants back up.
Morgan took his underwear exposure in stride though, even getting in on the fun later on Twitter, retweeting a Vine video that captured the moment.