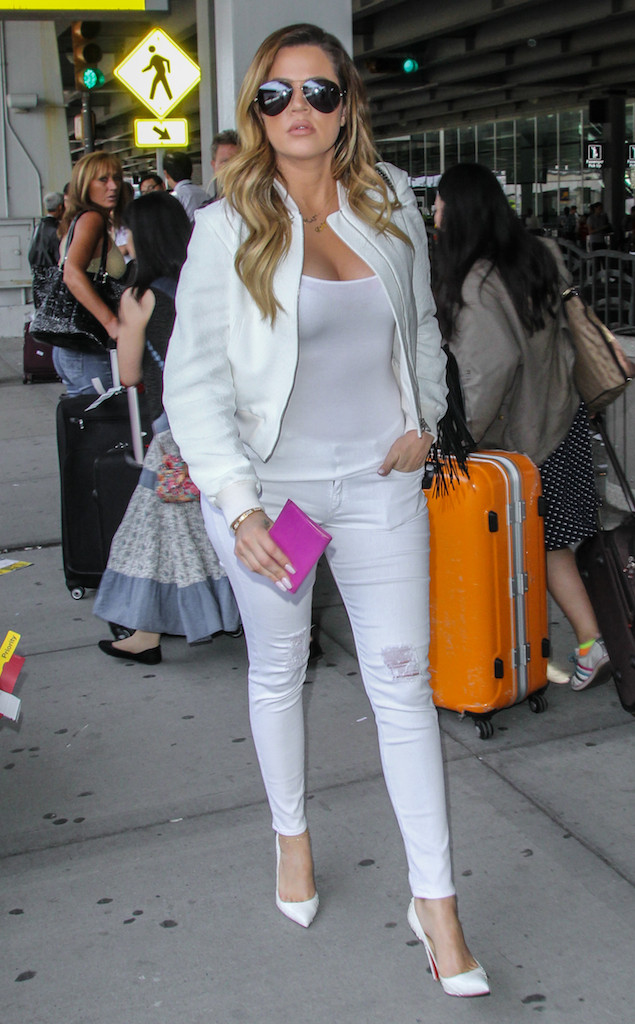 Jeffery Duran / Splash News
After a whimsical week in Paris and watching a gorgeous wedding ceremony take place in Florence, it's back to reality.
Khloe Kardashian was spotted back in New York City earlier today, looking glamorous as always in an all-white ensemble with her light locks swept off to the side.
Meanwhile, mom Kris Jenner landed back in Los Angeles with granddaughter North West as newlyweds Kim Kardashian and Kanye West enjoy their newly married status by kicking back, relaxing and celebrating their love with a 4-day honeymoon.