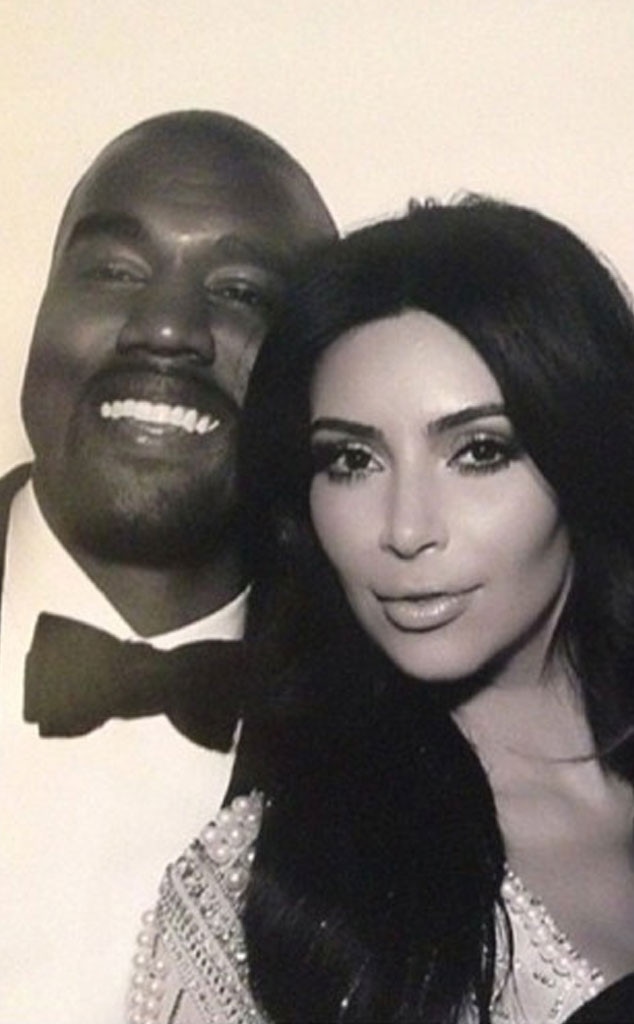 Instagram
If you really want to get a read on a bride-to-be, who better to ask than her stylist?
Kim Kardashian "didn't seem too nervous about the wedding," Philip Wolff, who trimmed Kim's hair before she jetted to Europe to become Mrs. Kanye West, exclusively tells E! News. 
"She seemed very calm and confident," he adds. "Excited, for sure. Not nervous, no."
One can only imagine how excited she was—probably about her wedding and getting layers! Kim popped in on a Friday with pal Brittny Gastineau.
"We cut a couple of inches off, and then just went to town on the layering," recalls Wolff, who works his magic at Shade Salon in Beverly Hills and goes way back with Kim and her family.
They wanted to add layers "just enough to have some versatility the day of," he explains. "The key also was, through the layering, to do quite a bit of it. No matter how you style it [on the big day], there would be texture."
Wolff adds: "The whole point was to definitely have some good length, and have a lot of layering. In general, no matter what, not wanting to have the hair the same in every picture...We usually just work together and figure something out. We just do it."
The celeb stylist has worked with most of the Kardashians over the years, and even gave Kourtney's son, Mason, his pre-wedding haircut. (The 4-year-old gets his little mop top subtly textured so it doesn't look like a bowl cut.) 
Wolff also says that Kris Jenner didn't get a fresh cut beforehand, instead wanting to grow her hair out a bit beforehand.
And while he didn't make the trek to Florence, with Chris McMillan doing the styling honors on Kim's wedding day, the bride did take one of Wolff's secret weapons with her—Wolff Behr Serum, an all-natural organic camellia oil.
"Kim loves putting that on," he says. "She took some on her trip to keep her wedding hair silky and shiny."
Mission accomplished.
"When Kim came down the aisle, she looked stunning," a source who witnessed the nuptials also told E! News. "The whole thing was amazing, the way Kim and Kanye looked at each other."
To see the road to Kim and Kanye's wedding—from Los Angeles to Paris to Italy—tune in to the new season of Keeping Up With the Kardashians, premiering Sunday June 8 on E!.