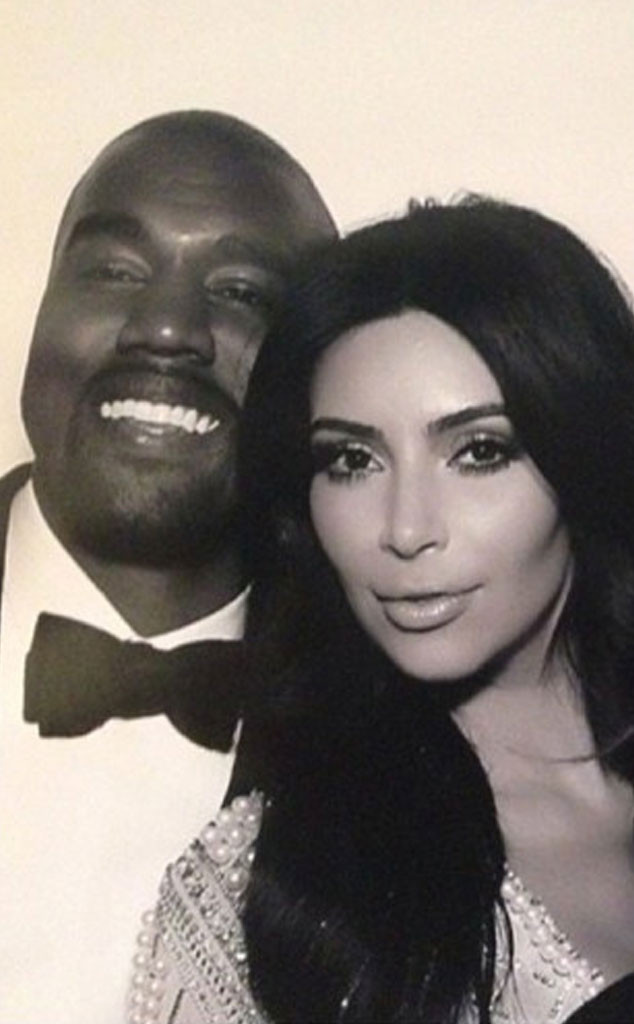 Instagram
If you really want to get a read on a bride-to-be, who better to ask than her stylist?
Kim Kardashian "didn't seem too nervous about the wedding," Philip Wolff, who trimmed Kim's hair before she jetted to Europe to become Mrs. Kanye West, exclusively tells E! News.
"She seemed very calm and confident," he adds. "Excited, for sure. Not nervous, no."
One can only imagine how excited she was—probably about her wedding and getting layers! Kim popped in on a Friday with pal Brittny Gastineau.
"We cut a couple of inches off, and then just went to town on the layering," recalls Wolff, who works his magic at Shade Salon in Beverly Hills and goes way back with Kim and her family.