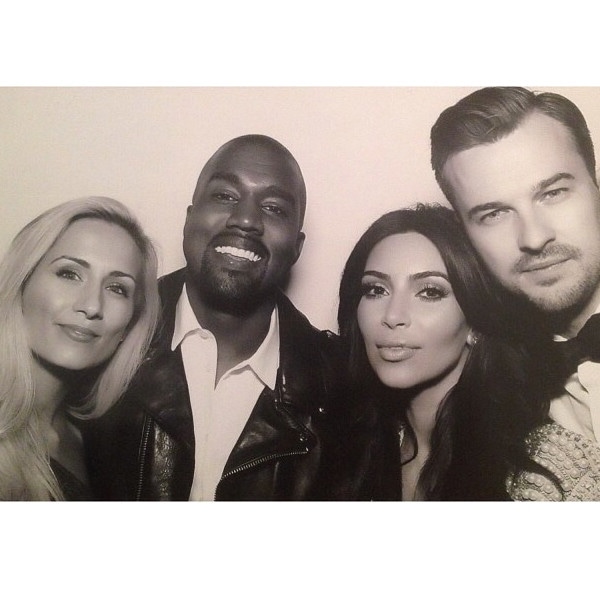 Instagram
When Kim Kardashian and Kanye West planned their epic wedding, they made sure that every little detail was as glamorous as their lifestyle. So it's no surprise that the man who married them is as good-looking as the A-listers who attended the big bash! 
Rich Wilkerson Jr., a pastor from Miami, posted the above Instagram photo of him and his wife posing with the newlyweds. He's nuzzled up alongside Kim, while Kanye is flashing the giant smile of a man in love while rocking a leather jacket. 
"So happy for these two," Rick wrote in the caption. "Grateful for their friendship. The best is yet to come #marriedlifeisthebestlife."
He's got a Chris Hemsworth-Leonardo DiCaprio thing going on, no?
Wilkerson has been a friend of both Kim and Kanye after they attended one of his services during a trip to Florida back in 2012. According to People, Rich and his church became a safe haven for Kim and Kanye. 
Wilkerson is an associate pastor at the non-denominational Trinity Church in Miami. The 30-year-old, who comes from a long line of pastors, also heads up The Rendezvous, a young adult ministry at the church.
"His honest and upfront approach brings a fresh viewpoint and clarity to life's issues," reads his bio. "Rich truly believes in empowering youth and young adults around the world to serve God in a local church."
Rich married Kim and Kanye using traditional vows during their ceremony at the historic Forte Di Belvedere in Florence. And it looks like he joined them in holy matrimony while rocking a pretty cool bow tie!
You know you're at a wedding to remember when even the pastor is good-looking!