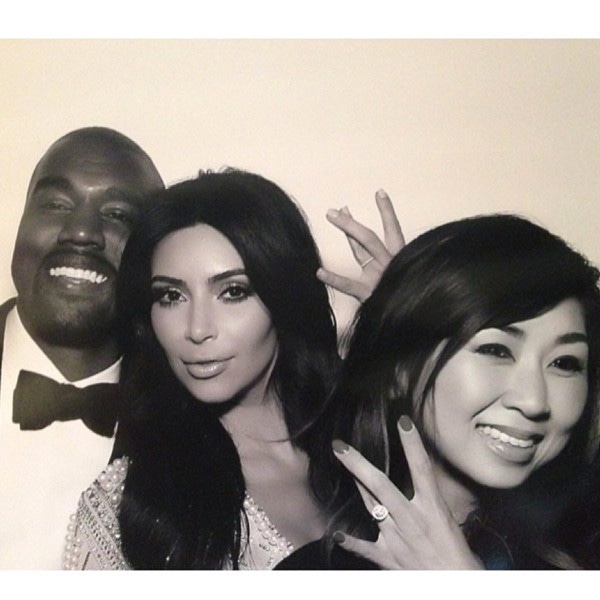 Instagram
What, you expected Kim Kardashian to wear the same thing all night?
After walking down the aisle and swapping vows with Kanye West in an intricately crafted lace gown by Givenchy Haute Couture, the bride of course switched it up for the reception that followed at the Forte di Belvedere in Florence.
Kim chose a party-ready minidress by Balmain for her second wedding look, a source exclusively tells E! News. 
The designer dress was studded all over with crystals and pearls, which made for a dazzling effect, and—no big surprise, either—Kim took the plunge with a low-cut neckline.
Just like their guests, Kim and Kanye took time out from their romantic evening to ham it up in the photobooth at the reception. Kim even grabbed some thick-framed glasses for a close-up shot with her new husband and designer Giuseppe Zanotti, whose shoes she proudly wore for her "last supper" girls night out in Paris on Thursday night.
Balmain also provided her bachelorette look that night, a structured minidress also covered with crystals and pearls. Memorably, however, that dress boasted a high neckline and intricately embroidered flowers across her chest.
But while Kim did pop into the photobooth, she has been careful not to purposefully show off the full extent of either of her wedding dresses.
And we can't wait for the big reveal.